We've all heard the phrase "the customer is always right" at least once before. Maybe it was while you were in the check-out line in a store, or eating in a restaurant, or even just passing by a street vendor. There are an endless number of situations where the phrase would certainly apply, but, none more so than when working with a SaaS company - especially one practicing continuous improvement.
Ensuring the customer is always treated right is the basis from which the Customer Experience team was born. But the concern of a CE team should go far beyond that and focus on making sure the customer is delighted with the product and feels their needs have been heard and met. The better the CE team is at empowering their customers, the more loyalty and love the business will get in return. That is why these teams are essential in SaaS companies. Without someone ensuring the customer is getting the most value out of the tool, the easier it is for it to go underutilized and ultimately fail to be implemented. And if you're still not convinced, just think about all the brilliant customer ideas that would be overlooked without a representative to capture and present the ideas to the development team.
Because we want to guarantee that we are providing the best experience with the most value from day one, our CE department has three distinct phases - onboarding, training, and account management.
Listen to this Post and Subscribe to the Podcast:
In the onboarding phase, our team members will begin guiding customers through a discovery process designed to define their continuous improvement use case and construct the initial configuration of their instance.
In the training phase, customers will be introduced to a member of our training team who will conduct tailored trainings with a number of user groups and make tweaks to the configuration based on feedback. We want each user to feel confident in the knowledge of what his or her role will be in KaiNexus and how to navigate through different sections of the platform.
In the account management phase, customers will be transitioned to their account manager who will be the main point of contact for each customer going forward. The account management team is a responsible for handling strategy, ongoing configuration maintenance, and escalations of any other questions or concerns on the platform in order to facilitate long-term support and satisfaction.
At KaiNexus, we recognize the value of keeping customers happy and successful, so you can bet our CE team has experienced a bit of growth this year!
We want to highlight a couple of the best and brightest we've hired in the last few months.


Ryan Rippey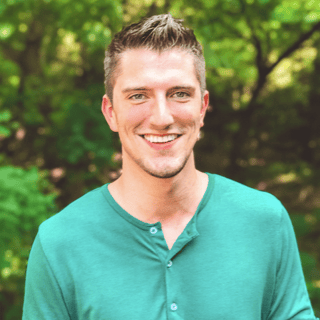 "My name is Ryan Rippey, I am the Customer Enablement Manager at KaiNexus and have been with the company a little over a month. I currently reside in Austin, TX where I've been for a year and a half now. I moved here from Las Vegas, NV where I previously lived for 3 years. I am originally from Freehold, NJ and I graduated from Rutgers University in 2012 with a double major in Exercise Science and Journalism & Media Studies.
As a CEM, my number one focus is helping our customers get the most out of our platform and this is done through a series of personalized, in-depth user training sessions.
I discovered the value of CE through my first job out of college with a startup in Las Vegas. I worked my way up from an intern to a project manager and as a product expert, eventually became responsible for training our internal customer success team. It was such a rewarding experience helping members of my team reach their true, full potential in our SaaS platform that I wanted to take it a step further and do the same for our customers.
Having a CE team is so important at a SaaS company because learning a new technology can be overwhelming at first. It can almost feel like learning a new language, so when you have a resource who is willing to work with you every step of the way to help you really understand everything, it creates a rapport that is mutually beneficial. Investing in your CE team is crucial as they are the face of your company and become the voice of your customer."


Lisa Hanna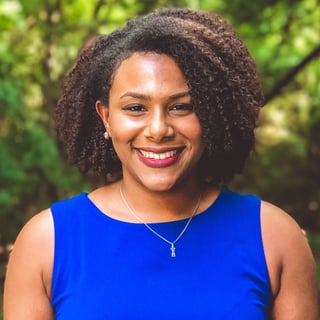 "My name is Lisa Marie Hanna and I've been with KaiNexus for about a month. I live in Austin, Texas, where I have been for about 3 years. I moved here after graduating with a degree in International Studies.
I first recognized the importance of CE after spending a few short weeks in my first role on a Customer Success team. I could immediately see the value that customers received from interactions with their account manager. Having a CE team in a SaaS company, at this point, is basically a necessity, as it serves as one of the main drivers of customer happiness, product adoption, and brand reputation. The way I see it, CE serves as the 'face' of the company, and if we want customers to love a brand, we have to make it personal. "
As we've mentioned, the benefits of a CE team are numerous and undeniable. With a mission to deliver happiness and promote customer success, an investment in CE is one that we highly recommend. Consider growing and empowering your CE team and watch your customers flourish.