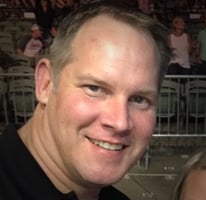 I've had the benefit of learning, practicing, and teaching continuous improvement for the better part of almost twenty years. I have seen, first-hand, the transformational power of how continuous improvement can radically change people's lives at work in a way that benefits everyone: the customer, the employee, and the organization. I am fortunate to have found a career where I can help people and teams be the best versions of themselves.
In the last three years of my career, I focused on leading a team that developed, built, and deployed a global employee-driven continuous improvement program. I was fortunate to have support and accountability from the C-Suite at an industry leader in the medical device field. I learned what behaviors and artifacts are necessary to build a culture where employees feel safe to share their ideas on how to improve their workplace, making it safer, increasing quality, and delivering greater value to both internal and external customers. I loved this work, the company, and the people, and I truly believe that we built something very special.
All good things come to an end (I don't completely believe that, but it sounded like something to write here...lol), and following a merger & acquisition, my position was eliminated as part of that merger. However, out of change, opportunities are born, and I am so happy to be a part of the KaiNexus family now.
I have known the team at KaiNexus since 2014 when they helped me publish an episode of my podcast - The Lean Leadership Podcast. We stayed in close touch throughout the years, and I trust the team's advice and counsel, so when things changed for me, I reached out to them almost immediately both to network and get advice as I looked for a new role. KaiNexus works with a number of dynamic companies in various industries, and I know that they support transformational work, so I was pleasantly surprised when they called me back and asked how I would feel about joining their team.
As Senior Lean Strategy Director, I help support the mission of KaiNexus to spread continuous improvement by sharing my experiences around continuous improvement, leadership, and technology. With my Lean knowledge from time spent on the front lines and my experiences leading at various organizational and system levels, I can help the KaiNexus team and customers achieve a higher level of success. In addition, I have been (and continue to be) a KaiNexus user, and I understand the role technology plays in driving the behaviors, processes, and cultural attributes that foster communication, collaboration, and learning.
I am excited about being a part of this team and this mission, and I look forward to working with you in the future.