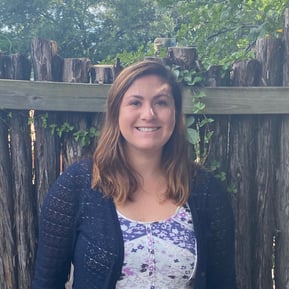 I joined KaiNexus because I was looking for a fresh start and to learn more about the technology side of Customer Success. After beginning my career as an elementary school teacher, I spent several years working in Client Services within an education company. It quickly became apparent to me that this company could have achieved so much more had it had the needed tools to work with. At KaiNexus, I am able to help other companies work towards their goals more quickly and efficiently. And in doing so, I have grown professionally and advanced my own goals.
The more important question is: Why do I recommend that others join KaiNexus? KaiNexus is quickly growing and adding more and more members to our team. A question that most (if not all) interviewees ask me is: "What do I like best about working at KaiNexus?" My answer is the people, the enthusiasm about what we do, and how our leadership makes me feel like I am essential to this organization.

I asked this question during my interview process and got almost the same answer from the SEVEN people who interviewed me. Everyone shared that they are part of a company that truly cares. I can't agree more! The past few months at KaiNexus have been a great learning experience, and I can't wait to learn more!