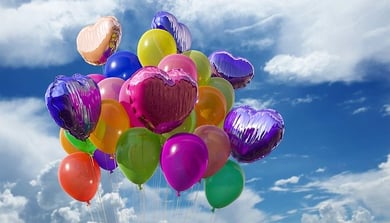 I'm taking a break from our regular stream of improvement methodology and software blog posts to celebrate the success of one of our oldest and best customers - Mary Greeley Medical Center!
A 220-bed acute care facility in Ames, Iowa, Mary Greeley is one of only six healthcare organizations to receive the 2019 Malcolm Baldrige National Quality Award.
Their CEO, Brian Dieter, is quoted in this press release saying:
"Everyone at Mary Greeley played an important part in this achievement," said Dieter. "Every employee contributes to the experience patients and families have when they walk through our doors, whether they are at the bedside caring for patients or supporting those who do."
This year, Mary Greeley also earned Magnet® recognition for nursing excellence. They are one of just twelve hospitals in the nation to have achieved both of these recognitions.
The press release goes on to describe factors contributing to their Baldrige success:
Baldrige judges evaluate organizations in seven areas: leadership; strategy; customers; measurement, analysis and knowledge management; workforce; operations; and results. Among the highlights of the Baldrige judges' evaluation of Mary Greeley are:

Consistently strong ratings in a variety of areas related to patient safety and health care quality from major organizations, including the Centers for Medicare and Medicaid Services (CMS).
High percentage of patients and employees who would recommend Mary Greeley to others.
Strong, stable financial performance, and strength of Mary Greeley's market share in central Iowa.
Workforce commitment to the medical center's "Doing What's Right" tagline, as demonstrated through the medical center's patient-centered scheduling program, Patient and Family Advisory Council, and administrative rounding with staff.
A workplace culture that emphasizes open communication, high performance, and patient safety.
Inclusion of community members in strategic planning process and process improvement projects.
In the six years we've known them, Mary Greeley has accomplished some amazing things through the practice of continuous improvement - like that time they achieved over $800,000 of financial impact in a 100 Day Workout.
Our Senior Advisor Mark Graban has spoken at Mary Greeley many times, and interviewed them on his podcast on a number of occasions. You can find all of those links here.
You can learn more about how their methods and success in this free webinar: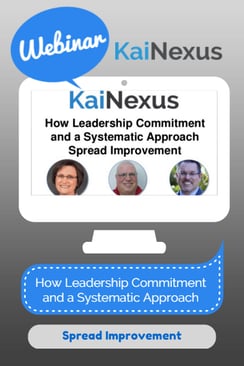 How MGMC has combined Lean tools and methodologies with a "managing for daily improvement" approach
How leadership and technology enable and support successful improvement methodologies
MGMC's vision for leaders getting everybody engaged in improvement
How MGMC has systematically (and successfully) spread continuous improvement methodologies across the hospital over the past 12 months
Why it's important to engage leaders and to educate them about improvement and the role they need to play

Please join us in congratulating Mary Greeley on their success. We're proud to know them, and we all have much to learn from their approach.
I'll leave you with my favorite quote of all time, from Mary Greeley VP and Quality Improvement Officer:
In our organization, we have two jobs: do your job and improve it. Our staff do that every day through daily improvement.

- Karen Kiel Rosser, VP & Quality Improvement Officer at Mary Greeley