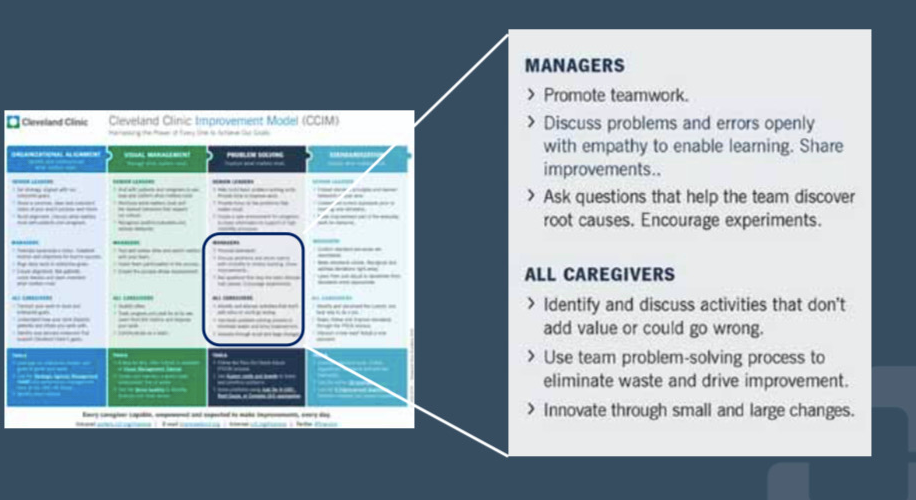 I'm well into day two of the Lean Healthcare Transformation Summit in Washington D.C., and while there are 8 breakout sessions to choose from right now, I came back to the coldest room in the hotel for more Cleveland Clinic. You can check out what I learned about their tiered huddles in yesterday's session here.
(Side note: Why are conference meeting rooms so cold? Are the hotels trying to keep people awake? Sedate us? I'll never know.)
I must not be the only one who can't get enough of this organization, because at this moment we're 15 minutes from the start of the session and it's already standing room only. Today's Cleveland Clinic presentation is led by Melissa Vandergriff, the CI Program Manager.