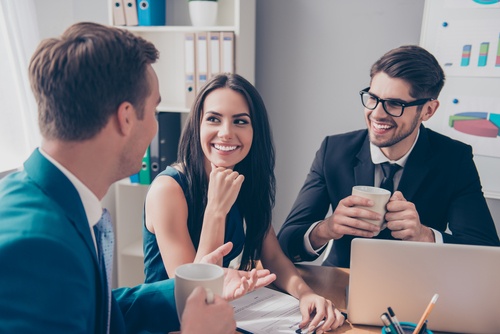 What are the traits you look for when you hire new employees? If you're like most people, you're looking for employees that are intelligent, capable, problem solvers who take the initiative to get stuff done and do it well. It's a shame that these same people who got hired for their mental faculties then so commonly get relegated to being a pawn in the corporate machine, with no autonomy or power to improve the business through their work.
In fact, some of the top reasons people leave their jobs are that they feel underutilized, aren't given the opportunity to learn, grow, and improve, don't feel that their work is meaningful, and are bored by their work.
This is one of the striking differences between regular companies and those that strive for a culture of continuous improvement. The foundation of an improvement culture is the employees, who are empowered to make daily improvements to their work that increase their own happiness, add value to the products and services provided to customers, and improve the efficiency and effectiveness of their work.
Listen to this Post or Subscribe to the Podcast:
Employees in a culture of improvement are engaged in their work, know that their work is valued by their employer, and are invested in the success of the company.
Let's take a look at the result of such engagement: