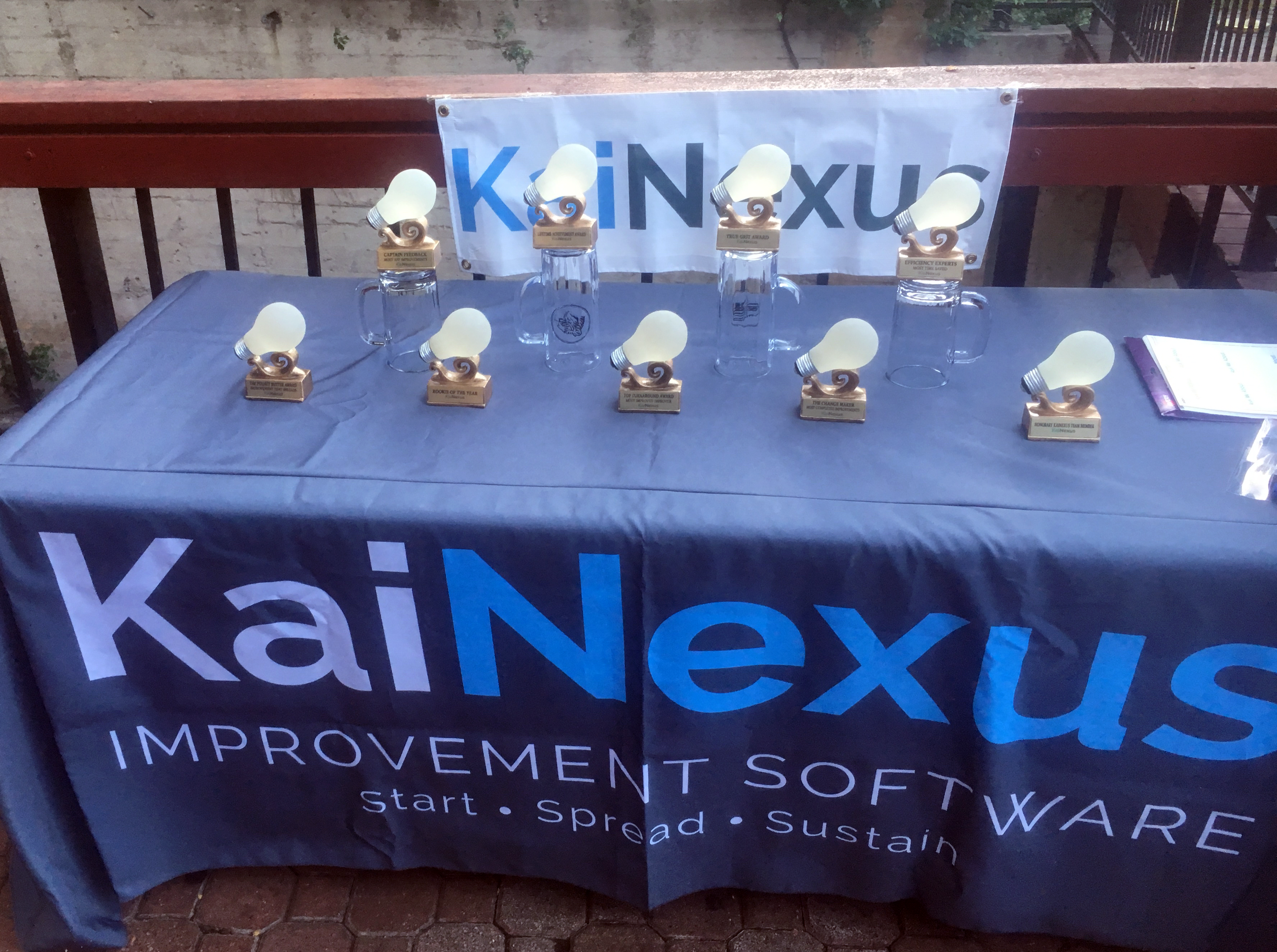 Do you ever work on something that makes you giddy with excitement? At last year's User Conference, we started the tradition of giving out awards to honor the hard work of our customers. I was into it when we came up with the idea... I was super excited when I saw the lightbulb trophies that our VP of Customer Experience found... but standing next to the stage waiting to whip a surprise Nexie hidden in my dress pocket, I felt (as we say in the South) fit to burst.
And you guys, it's going to happen again this year. Well, not the dress pocket thing - I feel like I can only pull that off once. But definitely the Nexie Award Ceremony.
The people at our conferences are usually the ones recognizing and rewarding others for their hard work around continuous improvement. The Nexie ceremony is our way of changing the game for an evening by honoring them for their hard work and commitment to excellence throughout the year. The awards are meant to be a play on the Oscar or Grammy, and are given out based on a variety of criteria and categories.
Here are the categories we'll be awarding at this year's conference. If you haven't registered yet, do so here - you definitely won't want to miss this.