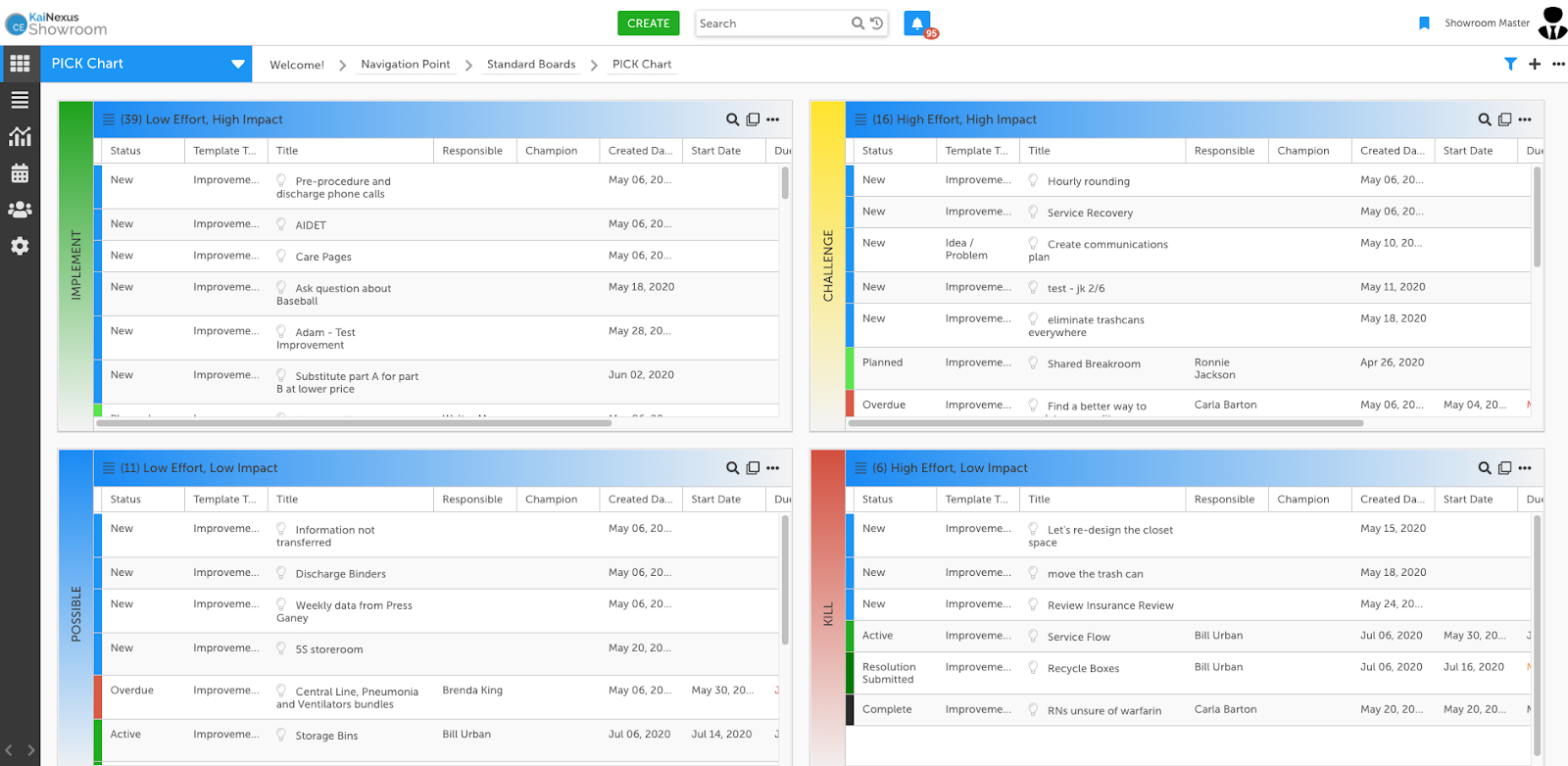 I'm always on the lookout for cool Boards that I can "borrow" for my own use in KaiNexus, and when I recently discovered PICK charts configured with Weighted Scores, I knew that I had to share with you.
I'm sure I'm late to the party and you know all about PICK charts, but just in case, let's review.
In our scenario, a PICK chart is a tool useful for visualizing the relative value, risk, and feasibility of a large number of improvements. They're commonly used after a brainstorming session to help people choose which improvements to work on.
I've known about setting up PICK charts in KaiNexus using attribute values (as described here), but never really thought about how this Board functionality could be combined with weighted scoring to create a more objective, automated filtering system for the cards.
That's what I'd like to share with you today.