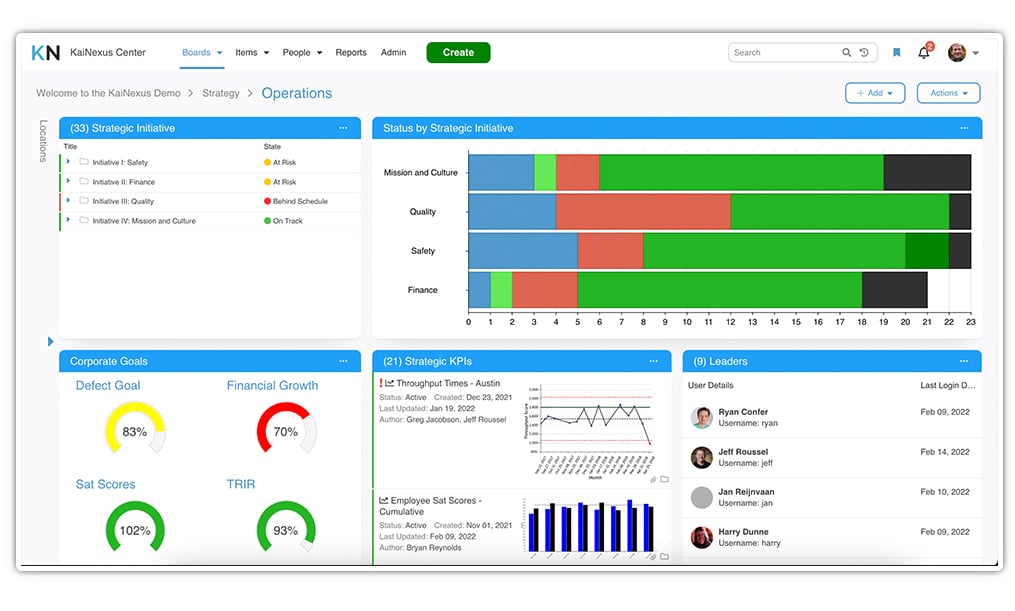 We here at KaiNexus have been very busy over the last year since the last User Conference in 2017. The KaiNexus Team has been hard at work to provide all of our customers with the best user experience both in and outside of the platform as we continue to design the best improvement software possible. We practice an agile methodology when it comes to developing our software. This gives us the ability to easily incorporate feedback both internally and from customers into our development process.
KaiNexus has had 11 releases and close to 235 platform enhancements in the past year.
This post has a few of our favorite enhancements - watch the video of CEO Greg Jacobson's User Conference Keynote for more.