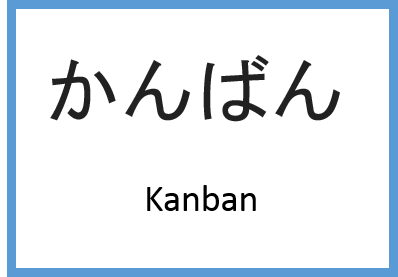 We tend to think of just-in-time manufacturing as a relatively new concept. Dell builds your PC when you order it but does it quickly, so you are satisfied with the speed of delivery. Plus, Dell never has excess PC inventory on its hands. However, the idea is not new at all. In the 1940's, Toyota began applying the principal to its production lines after taking a lesson from an unexpected place: the grocery store.


Shopping for Parts
Although situations at grocery stores are a little different now with the COVID-19 pandemic, the grocery store metaphor can still help breakdown the idea of Kanban (pronounced kahn-bahn).
When you go to the grocery store, it's rare to find an empty shelf. In the rare times you do, the shelves don't stay empty for long. The reason is that the store has both the inventory on the shelf and some inventory in their own on-site warehouse. Grocery stores don't want to stock more of an item than will be sold in a short enough time to ensure that the items are fresh and to reduce inventory costs. So, when a shelf is depleted, it is refilled from the on-site inventory and only then are new items ordered from the manufacturer to replace the warehouse products. This process is efficient and cost-effective for the store, and also reassuring to customers who can buy only what they need without fear of a future shortage of a favored product.
Toyota realized that the same principal would work for items needed on its manufacturing floor. They further enhanced the idea by adding Kanban cards, which served as a visual signal of the state of inventory. In fact, the word Kanban when translated directly means, "signboard, shopkeeper's in-business sign." The approach can be applied to any business process, so its use is not limited to the manufacturing of hard goods.