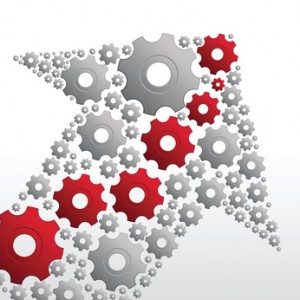 Value stream mapping is a technique that involves analyzing and improving the steps in any process that takes a service or product from the request into the hands of the customer. The goal is to compare the current state to a perfect state in which value is maximized and waste is eliminated. The result of value stream mapping is not the artifact of the map itself, but rather, the changes to processes that lead to positive change.
It is important to consider value stream mapping software with that goal in mind. Software that simply digitizes the map does little to support the underlying goal of improvement. Instead, the focus should be placed on features that are designed to document, accelerate, and capture the results of opportunities for improvement.
Here is how the right technology can support the entire value stream mapping process.