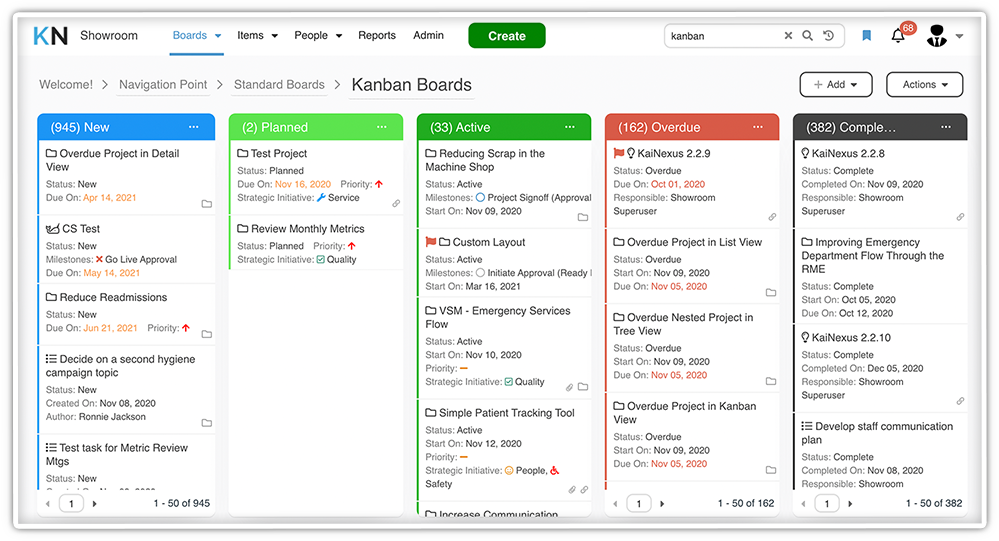 Microsoft Excel is one of the most widely used applications on the planet. I know exactly why. It's amazingly flexible, most people know how to use its core features, and almost everyone already has it installed on their computer.
What's not to love?
When it comes to digitizing your Kanban board, there is a lot not to love about Excel.
Here are the main problems with using Excel for Kanban:
No matter how expertly you've designed your spreadsheet, it is still a passive artifact. It won't notify your team when tasks or due or deadlines are missed.
Spreadsheets are easily broken. If you lock it down enough to protect it, it loses value. If you don't, formulas can be messed up or data can be lost.
Version control is a nightmare.
There's no support for collaboration.
Using a tool that you already have doesn't signal a commitment to improvement.

So if for these reasons or others, you've decided to dump the spreadsheet approach to Kanban, good for you! Now what? When you start your search for an alternative to your Kanban board in Excel, we hope you'll start with KaiNexus, but no matter what solution you consider, make sure it has these key capabilities.