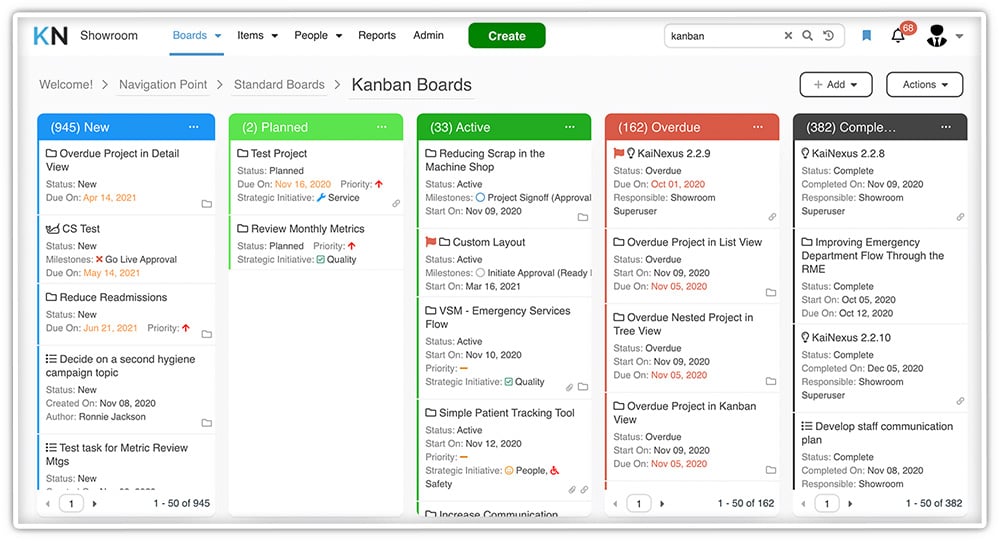 As you might expect, we write quite a bit about Lean and Six Sigma management techniques that have been modernized by moving to digital form and becoming an integrated part of a continuous improvement management platform.
Huddle boards, suggestion boxes, task tracking, and improvement cycles like DMAIC and PDSA all become more effective and efficient when moved to the cloud.
When it comes to Kanban, some applications will remain in the analog world. But for the management of work-in-progress, a digital Kanban management tool can be a real game-changer.
Moving status cards off of the wall and into an improvement management platform has a number of tremendous benefits. Here are what we consider the top 10.