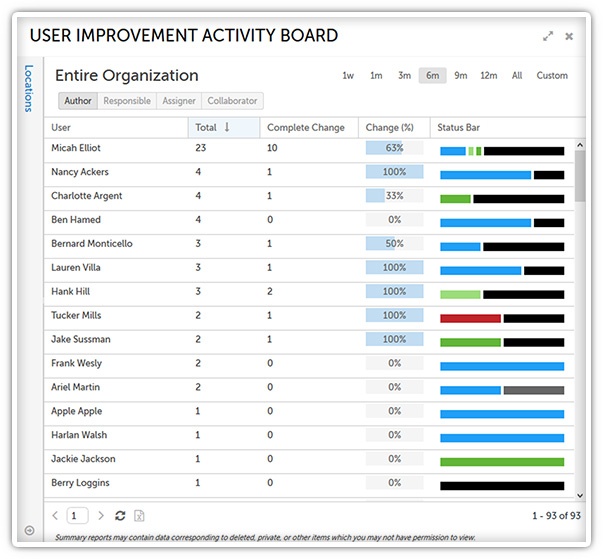 We've received a bunch of responses to our recent posts about visual project management. Many of our readers have shared their stories about how moving to visual management has helped them get more projects completed and to better understand the results of their improvement efforts. Other readers have asked questions about what to look for when selecting tools for visual project management. Of course, every organization has different needs, but some capabilities are useful across the board. Here are the features we suggest considering when evaluating visual project management tools.
Kanban View
Kanban boards are among the most popular visual project management tools available. Elements of work in progress are presented in columns that represent items yet to be started, work that is underway, and completed tasks. Visualizing work int his way makes it instantly obvious when there are backlogs or bottlenecks. The goal is to improve the flow of work so that there is no waiting and forward progress is maintained.
When looking for project management technology, be sure that there is a customizable Kanban view so that each team can tailor their board to their unique needs. The solution should allow users to drill down into each task for background and more detail.