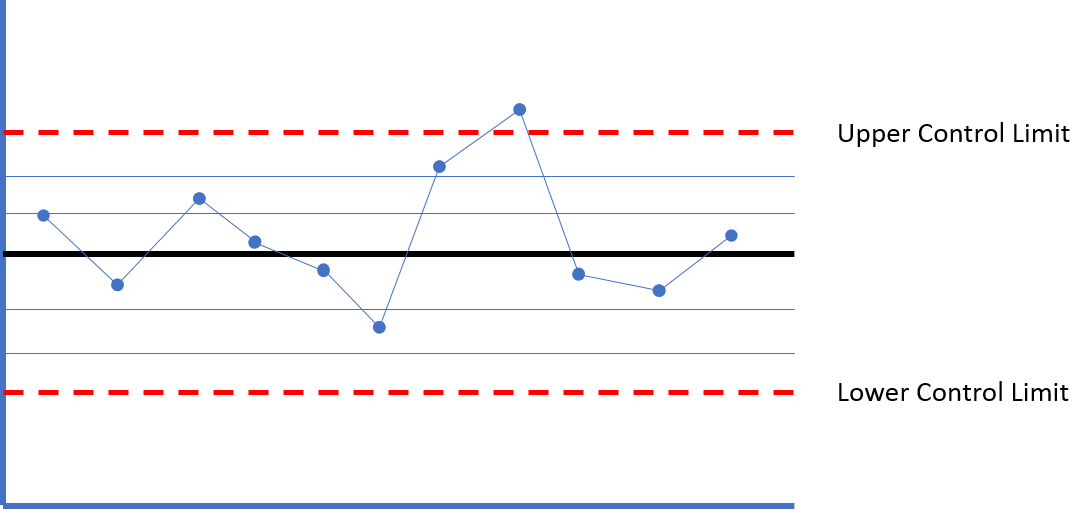 We've written a few posts introducing process control charts and explaining why they are so useful. Today we want to dig a little bit deeper and get into the weeds of actually putting them to work.
As we've noted, a process control chart is a graph used to monitor how a process behaves over time. Data are plotted in time order. A control chart always has a central line for the average (sometimes a median), an upper line for the upper control limit, and a lower line for the lower control limit. These lines are calculated from historical data and usually cover three standard deviations from the mean.
Process control charts help get managers out of the trap of overrreacting to every up and down in the data. It also helps avoid problems caused by only looking at average results. Instead, they help leaders understand the variation of results. Why does variation matter? Consider an example, if you are planning an event and are told that the average age of attendees is 32, you might ponder a swanky cocktail party. But in reality, your guests might include many children and elderly people, who aren't interested in a dry martini. More information is always better.
So where to begin? Here is a quick guide to implementing and using process control charts.