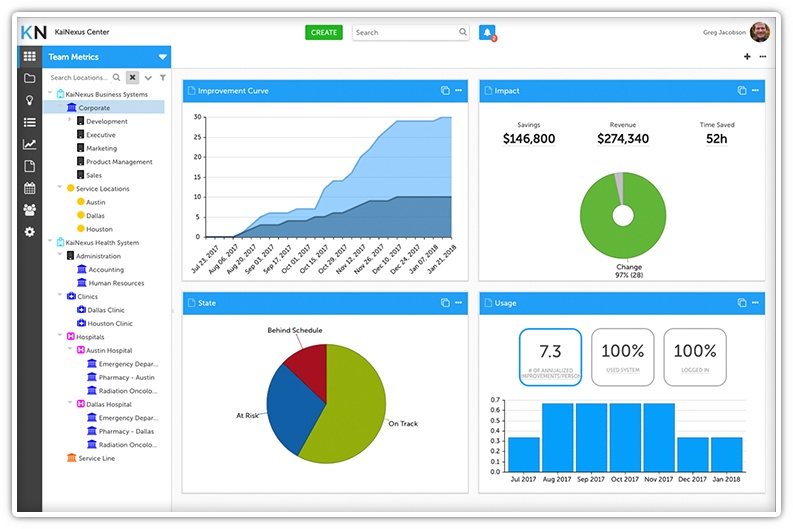 Lately, we've been having lots of conversations with people who have decided that 2019 is the year they will truly embrace visual project management. This is smart. Because of the way the human brain processes information, using charts or graphs to visualize complex data is more natural and more effective than reviewing spreadsheets or reports. Data visualization is a quick way to convey concepts in a manner that can be understood by almost everyone. If you want to get more improvement projects completed this year and gain better insight into how your team is working to cause positive change, then visual project management software is the way to go.
As with any category of technology, not all solutions are the same. We recommend looking for a visual management platform that will support your needs today - as well as those that may become pressing in the future. These applications are pretty sticky once you start using them, so making the right choice in the beginning is critical.
Here are some of the features you can expect from the best solutions.