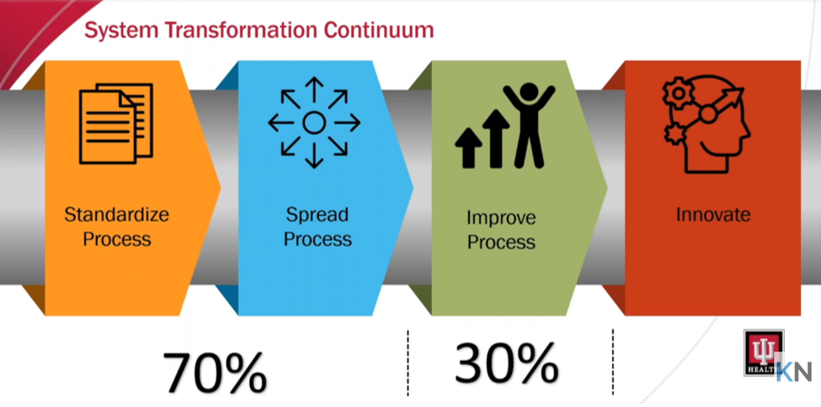 We have been very fortunate to have an impressive lineup of guest presenters for our webinar series on continuous improvement. Roger Chen from Indiana University Health did not disappoint when he joined us to discuss how to navigate the transformation continuum. Roger has over 30 years of experience in various improvement and leadership roles. He spent time at General Electric where he reached the level of a Six Sigma master black belt. As GE embraced Lean, Roger became a senior Lean value stream manager. Subsequently, he has lead transformation and improvement roles at Martin Memorial Health System, Lee Health, and now Indiana University Health (IU Health).


Presented by Roger Chen

In this webinar, Roger Chen, Executive Director of Lean Transformation at IU Health, shares "lessons from the field" based on his experiences in healthcare (and previously in industry).
You will learn how to identify the phases of the Transformation Continuum and adaptation of rapid improvement and project management methods to standardize efficiency and spread effectiveness -- applicable for any setting!