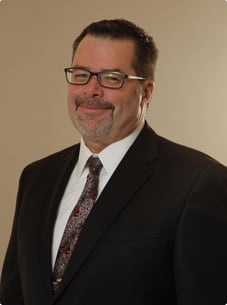 Recently, our very own Senior Advisor, Mark Graban had the opportunity to chat with Mike McGowan, Director of Process Excellence at Marietta Memorial Hospital. Mike has worked as a Medical Technologist, Chemistry Supervisor, Laboratory Director, and Senior Director in healthcare for the last 35 years spending most of that time at Marietta Memorial Hospital. He is a Lean Six Sigma black belt and is a 2014 graduate of The Ohio State University with a Master's Degree in Business Operational Excellence.
Their conversation centered on how Marietta Memorial Hospital System uses training and five specific roles to build and spread a culture of continuous improvement. Mike shared what their organization does well and where there are still opportunities for improvement. He also reflected on the leadership behaviors necessary to achieve cultural change. This post is a recap of their conversation.
Presented by Mike McGowan, Director of Process Excellence at
Marietta Memorial Hospital
Learn how Memorial Health System uses training and five specific roles to build and spread a culture of continuous improvement

Hear what MHS has done well and where we could improve

Discuss the leadership behaviors necessary to accomplish a culture change
Background
Memorial Health System is located in Southwestern Ohio and serves both Ohio and West Virginia. The system consists of two hospitals, three emergency departments, and two urgent care centers. The system has 2,500 employees, including 300 physicians.
The Memorial team began their Lean journey in 2013, but it really kicked into gear about a year and a half ago. The CI team consists of six Lean/Six Sigma black belts lead by a Mike. All of the black belts completed Lean training by MoreSteam.
The team initially started tackling improvement on a project basis, but quickly found that improvements often didn't stick. They realized that additional leadership and training for the organization were needed. They developed a set of five roles that would determine the level of training necessary for each employee, with the goal of achieving a fully transformed culture by 2021.
The roles include:
White Belts – White belts are the front-line staff. They go through a 2-hour workshop that covers the basic structure, goals, and vocabulary of Lean/Six Sigma. During the workshop, White Belts are trained to enter opportunities for improvement into the KaiNexus improvement management system. White Belts serve as participants on project improvement teams.
Yellow Belts – Yellow Belts are typically department heads or leaders. They go through a 2-day workshop that gives them even more insight into continuous improvement practices and tools. Following the training, Yellow Belts do a pilot project that involves using Lean tools like value stream mapping and KPIs. They eventually lead project teams and assist with White Belt training.
Green Belts – Yellow Belts can become Green Belts when they've completed three A3 improvement projects under the direction of a Black Belt. They are critical leaders in improvement work.
Black Belts – Black Belts work directly with leaders to identify gaps and select improvement projects. They are responsible for spreading Lean/Six Sigma culture and are involved in training team members at all levels.
Champion – The Champion is an executive who helps select priorities for improvement and removes any barriers to change.

How is Memorial Health Doing?
Approximately a year and a half into their accelerated Lean journey, Memorial Health has trained 225 White Belts, and 219 Yellow Belts and the impacts are growing. More and more of the team is starting to use the terminology and tools. Leaders are more focused on data-driven improvements and learning to slow down and define the problem before jumping in and making changes. Most departments are having regular huddle meetings to talk about improvement projects and related data. Perhaps most importantly, front line staff are energized and engaged.


What's Gone Well?
The team at Memorial Health has had good support from its executive leadership. The Black Belt team is given the ability to be self-directed without any unnecessary interference. They have successfully completed improvements in a wide variety of departments including finance, physician clinics, and pharmacy. The team also implemented the KaiNexus solution to support their efforts.


Opportunities for Improvement
While executive leaders have been very supportive, most have not been through the Yellow Belt training to deepen their understanding of Lean/Six Sigma. Getting executive leaders more involved in improvement is a goal for the next couple of years. One challenge still faced by leaders is the temptation to rush in and fix problems without adequate study. The Black Belt team is working to instill the habit of defining problems and finding root causes before a change is implemented. Finally, Memorial Health is working on improvements to how continuous improvement staff is resourced.


Financial Impact
KaiNexus is used by all Directors to manage projects and calculate the economic impact of improvement. To date, the team has tacked 260 projects, realizing a value of $1,611,408 in fiscal year 2018. More than $8,500,000 of impact is expected in 2019. The KaiNexus priority board is used to rank projects based on their financial impact, giving leaders a more natural way to see where CI resources should be deployed.
Mike summed up what Memorial Health has learned by emphasizing the value of leadership, culture, and coaching. The Memorial Health is well on its way to success with Lean, and we are very grateful to Mike for sharing his story.