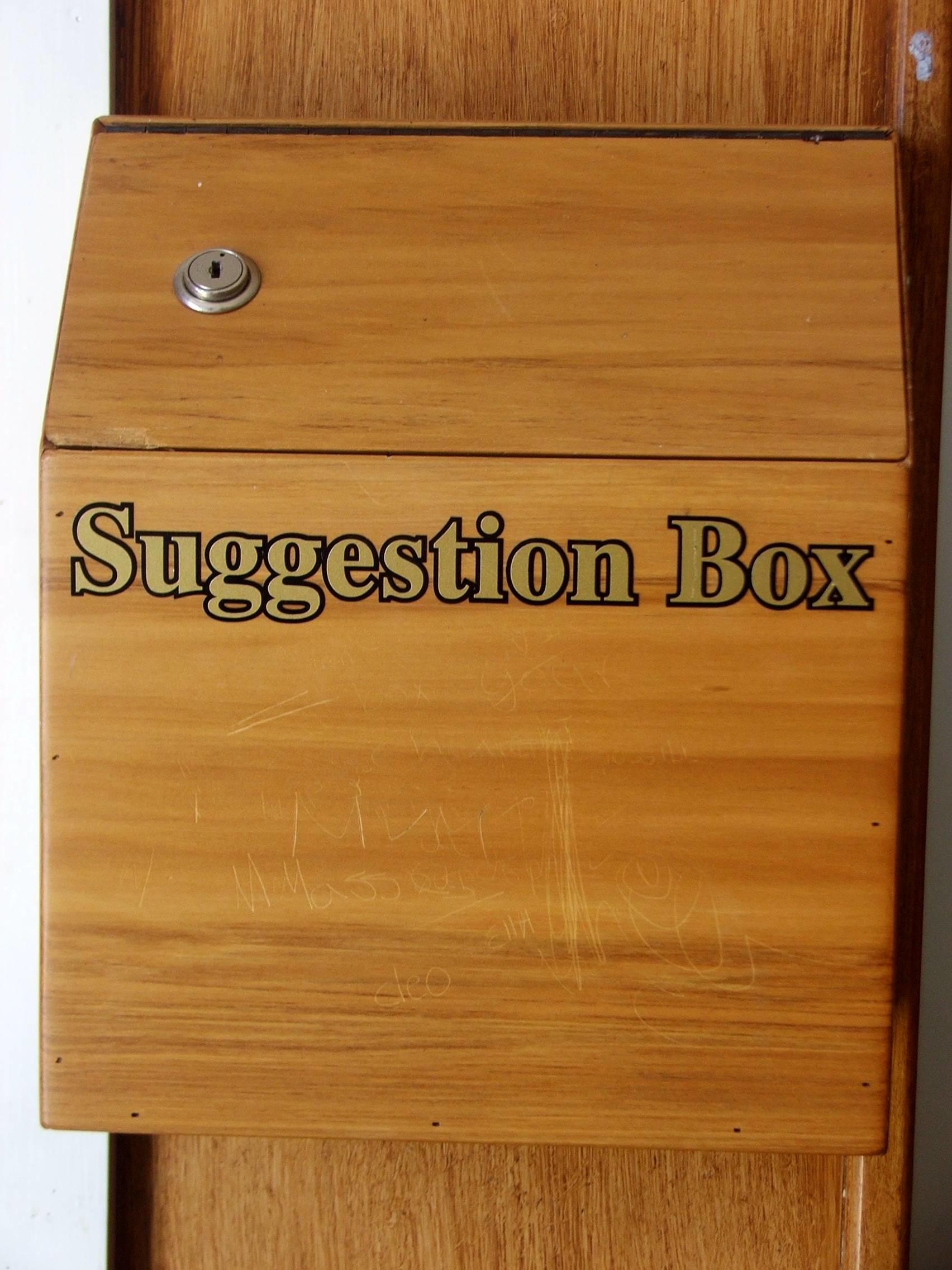 If the internet is any clue, I'm not the only one who was prompted by its 10th anniversary to re-watch a bunch of old episodes of The Office.
(For fans, there's a great new podcast called Office Ladies featuring Jenna Fischer (Pam) and Angela Kinsey (Angela). They walk through each episode sharing the inside scoop.)
There's an episode during the second season in which Dunder Mifflin Paper Company's branch manager, Michael Scott, learns that his boss is coming for a visit later that day to hear his ideas on how to make the branch perform better.
Of course, he's Michael Scott, so he has no idea how to make the branch perform better. In a panic, he remembers that there is a suggestion box for collecting employee ideas for improvement. He figures that is the solution to his situation. He calls all of the employees into the conference room and opens the box.