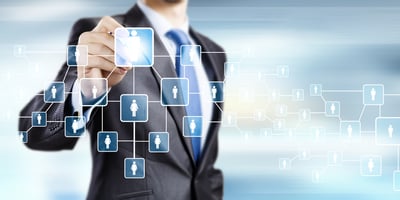 Today, organizational culture is a top concern for many business leaders. This is because they have realized that to sustain growth and remain competitive, a culture in line with the strategic objectives is necessary. Financial results are significant, of course, but getting to the next level depends on building a high-performance environment in which innovation can thrive.
Team members may be able to talk about how they experience the culture. Of course, the experience of individuals is essential, but what defines culture is the patterns of behavioral norms in an organization.



What is a Cultural Assessment?
A cultural assessment is an internal exercise in which leaders evaluate the overall workplace culture. Cultural assessment tools attempt to analyze both the implied and expressed attitudes and beliefs held by the organization. With these assessment tools, leaders can define the organization's expectations, philosophies, experiences, values, and mission that set the stage for individual behavior.
Cultural Assessment Tools and the OCAI
There are multiple models organizations use to assess their internal cultures. Some use interviews, focus groups, or surveys. One of the most widely used tools is the Organizational Culture Assessment Instrument (OCAI), developed by researchers at the University of Michigan. The OCAI helps organizations in all industries create an outline of their culture, understand how it plays out in day-to-day operations, and identify what elements of the culture they would like to change.
The OCAI is based on the Competing Values Framework (CVF), which defines the elements used to assess organizational effectiveness. The CVF details four primary workplace culture types. They are based on the competing values of stability and flexibility and internal or external orientation. These are the four culture types that are described in the CVF and used in the OCAI:
Create culture: Create cultures are often found in start-up companies and technology organizations focused on innovation and market disruption. In a create culture, stakeholders are encouraged to take risks, conduct experiments and prioritize growth.
Collaboration culture: This type of culture is common in industries like healthcare, government, and education, in which the priority is to care for others and meet constituent needs. In a collaborative culture, stakeholders are encouraged to participate in teamwork and uphold traditions.
Control culture: You'll find control cultures in organizations such as banking, transportation, and the military. These cultures are centered around explicit rules, policies, and regulations to achieve efficiency and stability. Stakeholders are trained to uphold formality and strive for consistency.
Compete culture: The focus of competitive culture is hitting specific targets, meeting deadlines, and achieving production forecasts. It is most often found in industries like sales, marketing, finance, and manufacturing. Stakeholders are given high expectations, and both internal and external competition are encouraged.


Assessing Cultural Principles
Whether you choose to use the OCAI or other tools to conduct your cultural assessment, it is helpful to pay particular attention to the critical principles defined by the OCAI. They include:
Dominant characteristics: Dominant characteristics are the current beliefs, norms, attitudes, and values that underlie most actions taken by stakeholders, including employees and leaders.
Organizational Leadership: Organizational leadership is how executives, leaders, and other decision-makers serve stakeholders. It may be through coaching, democracy, authoritativeness, autocracy, or another style.
Management of Employees: Management of employees is how leaders supervise, develop, and interact with employees daily and long-term.
Sources of Connection: Connection is about the ingrained shared values and beliefs that pull members of an organization together as they embrace a common mission and strive toward the same goals.
Strategies and Tactics: these are the actions that define how organization members conduct their professional duties. They include processes, workflows, and tools.
Definition of Success: The set of objectives that members of the organization recognize as desirable form the definition of success. Many cultural assessments reveal the need to change or better communicate the definition of success.


How to Perform a Cultural Assessment
As we mentioned, there are various models for cultural assessment that you can use to conduct your analysis. Here are four common steps:


1 - Choose Your Cultural Assessment Tools
You have many options, so take the time to consider which tools will best fit your organization's needs. Some tools, such as surveys, will give you data-driven results, while others, such as Gemba walks, focus groups, and informative interviews, will provide more intangible information. Generally, a combination of both is the best way to gather holistic results. Employee engagement is also an essential element of culture. Improvement management software can be an important tool for cultural assessment.


2 - Compile the Results Impartially
Once you've decided which cultural assessment tools will be most beneficial to you, it is vital to be impartial during the analysis process because self-reported information, especially the intangible elements, can lead to biased assessments. Understanding and analyzing your own culture is challenging, and it is normal to want to skew the data one way or another. To avoid this and ensure a thorough review, using the six principles we outlined above as data categories may be helpful.


3 - Analyze the Assessment Results and Draw Conclusions
Once you have the results of your research in a consumable format, you can start to analyze the information you've gathered. Look for patterns identified by stakeholders and think about how they relate to the six culture principles we outlined. For example, if 70% of people could not explain the values and shared goals of the organization, you should look for ways to improve cultural connection. Likewise, if 60% of employees don't receive regular feedback on their performance, employee management may have gaps.


4 - Devise a Plan for Cultural Change
Once you've completed this exercise, you will be ready to implement a plan for cultural change. Make sure any changes you implement are targeting the gaps you've identified and that they are aligned with your organization's strategic goals and objectives. Cultural change happens more readily when leaders build trust by being transparent about the change.
Achieving cultural change isn't easy, but with careful planning and a thoughtful long-term approach, you can begin to adjust the way your organization behaves. While it will take time and effort, the opportunity to achieve performance excellence is well worth it.