What's commonly known as "A3" is a very powerful methodology for problem solving, the planning of projects, or the articulation of strategy. A3, in a way, is a 11x17 piece of paper. You might think of it as a Powerpoint template or an improvement type you have configured in KaiNexus.
In our webinar, former Toyota engineer Jess Orr will explain how A3 problem solving and "Toyota Business Practices" are an approach that can be used even in the improvement of aspects of our personal lives. It's a way of thinking, a way of improving.


In this webinar, you will learn:
Why and when to use the A3 / TBP problem-solving tool
Overview of the 8 components of an A3
Example of how to build an actual A3 using an everyday example
Recommended resources for further learning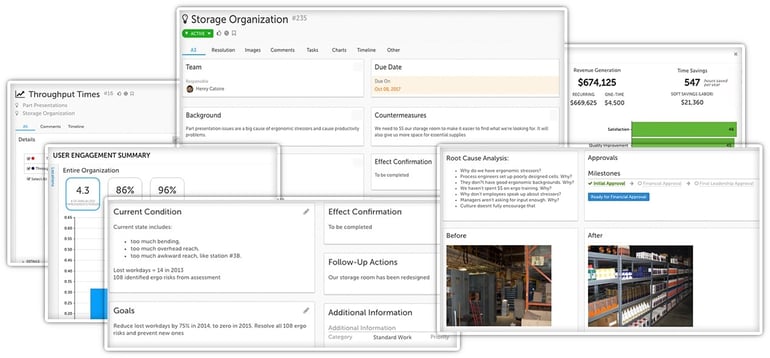 Today, we're sharing a podcast preview that I recorded with Jess and with the host and moderator of this webinar, Clint Corley, an Enterprise Account Executive with KaiNexus.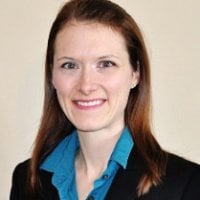 In the podcast, I asked Jess to introduce herself and to give a preview of the webinar.
She's "very passionate" about the A3 methodology because of her background and experience as a continuous improvement practitioner. In her five years at Toyota, she learned about "Toyota Business Practices," known to much of the outside world as the "A3 method for problem solving" or "A3 thinking."
In the webinar, she has two objectives. First, she'd like to show that "A3s are not this complicated tool, they're not that complicated. They're a tool that's accessible and usable by everyone." Then she's going to "break it down to very simple steps so everybody can understand how" to use this tool. Secondly, she's going to share how applicable she found the A3 to be in her personal life. You'll have to tune in for the webinar to find out how that turned out.
Clint asked Jess, "A3s are a great way of thinking through problems, but are they appropriate for every scenario or are there some general guidelines for when to use this method?"
Jess said there's "kind of a problem spectrum." She continued, "One side of the spectrum are your 'just do its.' So, you know what the solution is, you can go out and implement it, and you've got a history of doing this before." An example, she said, is 5S being a great tool for making our workplace more efficient and organized. So, we'll go do 5S on a piece of equipment. Do you need an A3 for that? "Probably not," said Jess.
On the other end of the spectrum are projects that are very data intensive, she said. For example, if you're trying to optimize the scheduling of two presses based on your customer workload and product mix. There, "you can kind of use an A3 to help guide that process, but you're going to be doing a lot of data analysis that will require some separate documentation. An A3 may or may not be appropriate for that."


Then, you have problems that are in the middle. If you're working on a high-priority problem and you think you can solve it in a reasonable amount of time (not trying to boil the ocean), the key to using the A3 methodology is that you don't know what the problem is. You can't go into the A3 process with preconceived notions about how you fix the problem. "A3 is an investigative tool. It uses cycles of experimentation to find what the solution is using this guided structured process."
I asked her about the particular terminology of "Toyota Business Practices" and why they didn't call it "Toyota Improvement Practices" or "Toyota Problem-Solving Practices."
Jess said that she had indeed thought about and reflected on that a lot. Toyota is "all about making things simple and eliminating waste, so why not just call it 'A3 thinking?' The reason I think is that the A3 problem solving is more than a tool. It's almost a thought process that really permeates everything that Toyota does. So, for example, if we have a new product or a new model launching, we'd do a strategic A3 that's different than a problem-solving A3. I think that's why they call it Toyota Business Practices because it's more than just a tool, it's a culture of thinking around a certain disciplined structure."
I'm really looking forward to checking out the recording of the webinar. You can attend live or get a link to the recording by registering here.
Her recently-launched website and blog can be found at www.yokotenlearning.com.