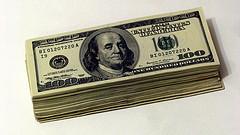 You may or may not know that we host a regular webinar series, with topics ranging from employee engagement and the ROI of continuous improvement to A3 Thinking and improvement software demos.
You can see what's coming up next here.
My favorite part of the webinars is that they give us a chance to listen to the audience; to see what questions people are asking, what topics resonate with them, and what their struggles are.
For example, one of the attendees in our webinar produced in partnership with Gemba Academy called "Congratulations, You Have Lots of Employee Ideas. Now What?" asked this question:

"We have successfully implemented a Quick and Easy Kaizen program where all our staff identify a problem, improve the problem, and submit the improvement for tracking. The problem I run into is in the submitting the problem and tracking the savings. Is it common for employees to say how much time they save for each of their ideas? And do organization often tie a dollar amount to the time savings? Are there pitfalls I should be aware of? (Example: Sally makes $12.00 an hour. She improved her process by one hour a day, so the total time savings is $12.00 an hour with an annual savings of $12.00 x number of work days left in the year.) Are there different ways to calculate the savings?"