We've received a bunch of responses to our recent posts about visual project management. Many of our readers have shared their stories about how moving to visual management has helped them get more projects completed and to better understand the results of their improvement efforts. Other readers have asked questions about what to look for when selecting tools for visual project management. Of course, every organization has different needs, but some capabilities are useful across the board. Here are the features we suggest considering when evaluating visual project management tools.
Kanban View
Kanban boards are among the most popular visual project management tools available. Elements of work in progress are presented in columns that represent items yet to be started, work that is underway, and completed tasks. Visualizing work int his way makes it instantly obvious when there are backlogs or bottlenecks. The goal is to improve the flow of work so that there is no waiting and forward progress is maintained.
When looking for project management technology, be sure that there is a customizable Kanban view so that each team can tailor their board to their unique needs. The solution should allow users to drill down into each task for background and more detail.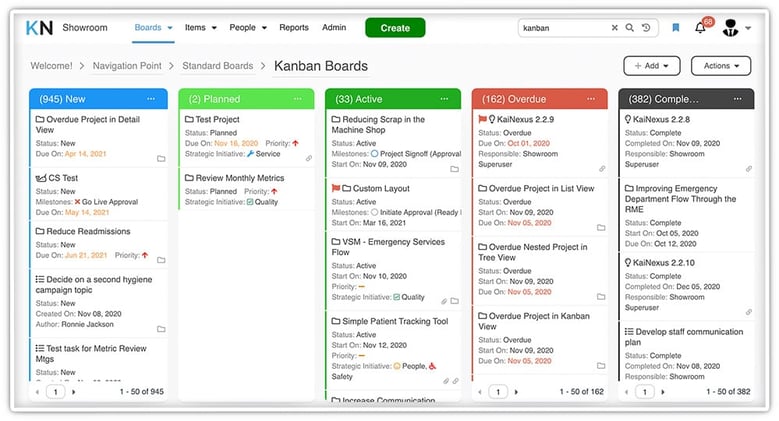 Task Load and Activity Level View
The Kanban view is perfect for visualizing the state of each project, but it is also important to have the ability to visualize the activity level and task load for each person as people are likely to be involved in multiple projects at any given time. Solutions with an activity level view make it easy to determine who is fully engaged in improvement work and who may have more bandwidth.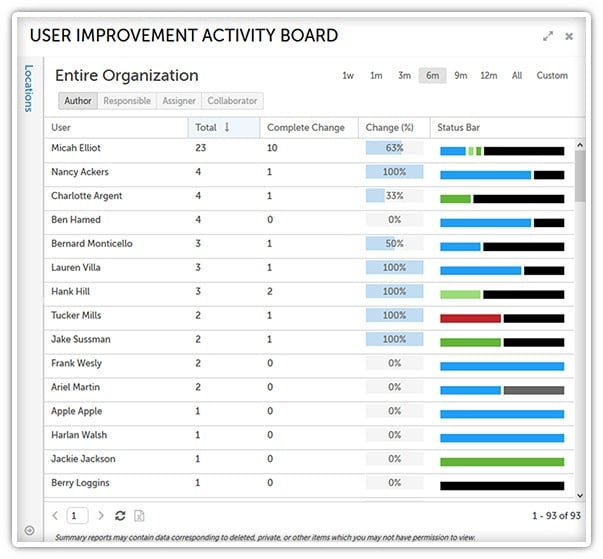 Calendar View
You might not think of calendars as a visual management tool, but that's precisely what they are. Think of today's date as the "you are here" mark on a map and all of the other items as milestones. Calendars are easy to understand, and they help prevent missed due dates. The solution should allow users to display review and submission dates for opportunities for improvement, scheduled projects, and assigned tasks. Look for the flexibility to present a monthly, weekly, and daily view.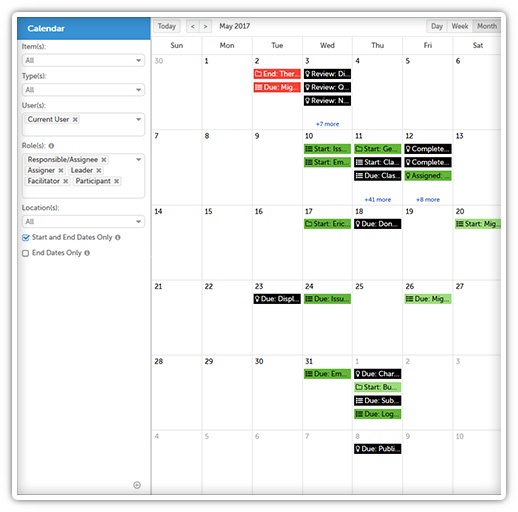 Team Dashboards
Many improvement projects require teamwork. Sometimes people work with folks in their own department to tackle improvement work; other times a project will require collaboration across functional boundaries. In either case, your visual project management tool should streamline reporting and cooperation with team dashboards that display the status of current projects, the number, and categories of opportunity submissions from the team, and the results of completed improvements.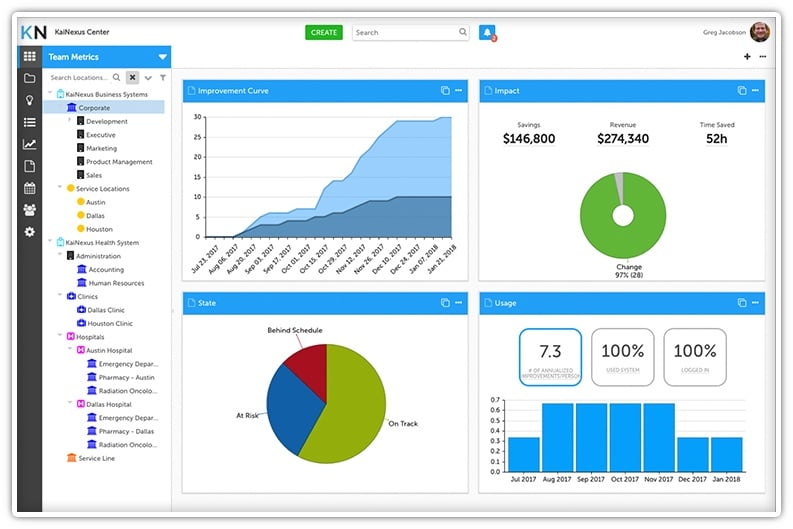 Huddle Boards
Daily huddles are an excellent way to keep everyone focused on improvement projects and ensure that daily goals are met. When you look for project visualization software, gravitate toward solutions with huddle boards that can be configured to meet the unique needs of every team. While the board itself should offer a graphic representation of the status and results of projects underway, it should also allow users to dig into more detailed information about each project. You may want to display the huddle board on a wall in the office, but it should also be available to team members from anywhere on whatever device they prefer.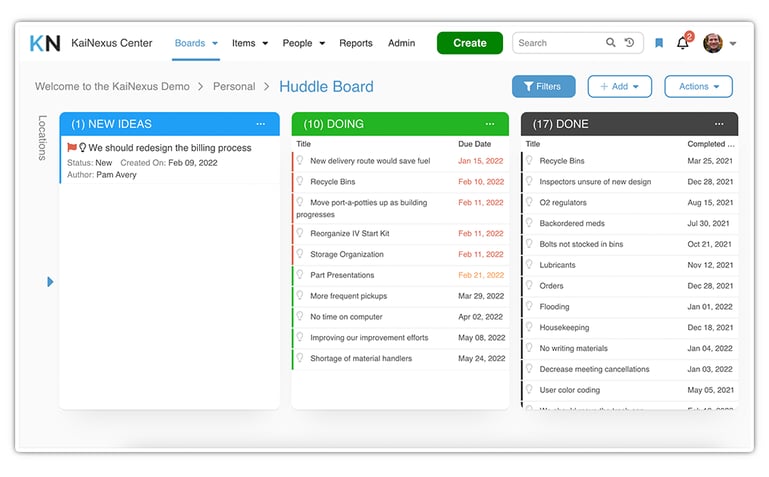 X-Matrix
Most of the capabilities we've discussed before help you tactically manage projects daily. However, improvement projects shouldn't be implemented in a vacuum. They should be related to the overall strategic goals of the organization. That's where the X-matrix visual management tool comes in to play. An X-matrix helps ensure that every opportunity for improvement that is deployed, is relevant to the annual and strategic plans. (We've written about it in more detail here.) Companies that use the Hoshin Kanri approach for planning rely on X-matrices to coordinate efforts across all parts of the organization, but they are also useful with any other planning approach.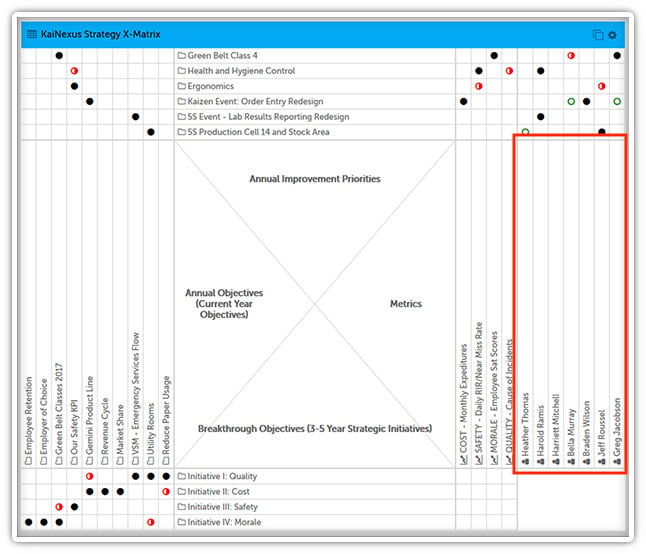 You might not need all of these features right off the bat, but if you look for visual project management tools that have them all, you'll be ready and able to deploy the elements you need at any time. Are there other features that you find essential? If so, let us know in the comments.