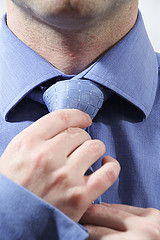 When you have people all over your organization working on independent improvement efforts, it can be difficult to manage and monitor your organization's progress without the aid of continuous improvement software. This kind of software can help managers gain the visibility they need to effectively oversee the work of their employees.
Here are some awesome features we've recently released that have helped our customers supervise and manage their organization's continuous improvement efforts.
Task list on user profiles

Here at KaiNexus we understand the importance of being able to keep track of your employee's current workload. You wouldn't want to bury one employee under mountains of work because you didn't have any idea of how busy they are, right?

With KaiNexus, when you're deciding who on your team is available to work on a task, just visit their profile page. There you can see a list of all tasks they're currently working on, as well as get an idea of how many project, events, and opportunities for improvement that they are currently involved with. This allows you to quickly and efficiently distribute assignments to your most available employees.
See the information that's relevant to you

Every KaiNexus user has access to their own personalized dashboard which automatically displays important information, such as which opportunities for improvement need their attention or what tasks they have been assigned, on several tiles.

We wanted users to be able to decide for themselves what information is most important to them, so we recently added the ability to configure your own tiles to display whatever you are interested in.

For example, say you are leading your organization's improvement efforts and want to make sure that work is being completed at a good pace. You could set a tile to report on any opportunities for improvement in the organization that aren't completed by their due date. With that information readily available, you could monitor your organizations progress and know who to reach out to about any delays.
View metrics for multiple areas in your organization

One of the greatest sources of information within KaiNexus is the reports area. This section not only tells you about the amount of improvement activity within the selected areas of the organization, but also about the impact of every resolved opportunity for improvement from those areas. Hoping to help our customers get even more out of this section, we've recently made it possible to select multiple departments or work groups to view in this area, rather than their choice being limited to a single department or the entire organization.

This is great if you're a leader who oversees multiple departments in your organization – you can select all of those departments to view in the metrics section, helping you to see the status of opportunities for improvement, user engagement, and the impact of all of your departments at once. Or maybe you have two departments that work very closely in their improvement efforts, and the impact of one department reflects the work of them both. Selecting both departments will enable you to see their cumulative metric information.
To learn more about continuous improvement software, download our free eBook today: