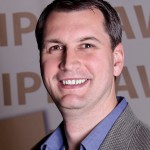 Recently, I was asked to write up a quick piece on my passion for continuous quality improvement and why I co-founded KaiNexus. While many entrepreneurs often say something like, "I saw an underserved area of the market" or "I had a vision", my path was a little different.
I don't come from a quality improvement background. I'm not a Lean or Six Sigma black belt. The bulk of my career has been within the IT consulting arena, mainly within the financial services industry. During a typical consulting engagement, we would deliver large-scale solutions that solved complex problems. Instead of an incremental or continuous approach to improvement, we took large steps forward by implementing a system that took months (or even years) to design, build, and install -- not a Lean approach at all. This was the "revolution" approach, as opposed to the "evolution" approach.
It wasn't until after talking with long time friend and co-founder of KaiNexus, Dr. Greg Jacobson, that I became interested in Lean. Greg was in the process of implementing a Kaizen-based suggestion system in the Emergency Department at Vanderbilt University Medical Center. Traditionally, these methodologies and philosophies are implemented without technology, with a consultant or team of experts leading the way. So, why not apply modern technology to help this process?
The more we learned about Lean, the more it occurred to us that Lean itself needed to be improved. There was too much of a reliance on manual processes and virtually no technology used to help facilitate and organize the efforts. The philosophy is great, but the delivery method needed improvement.
Realizing there was no tool on the market that would help an organization manage their improvement work, we put our heads together and created KaiNexus. KaiNexus is the natural evolution of Lean. It provides a flexible platform that streamlines and standardizes the implementation and execution of continuous improvement strategies within an organization. Over the last couple of years, we have applied these principles to KaiNexus and improved it greatly based largely on customer feedback.
I'm excited to be part of KaiNexus' Lean journey and look forward to the upcoming release of KaiNexus 2.0.
See our eBook: