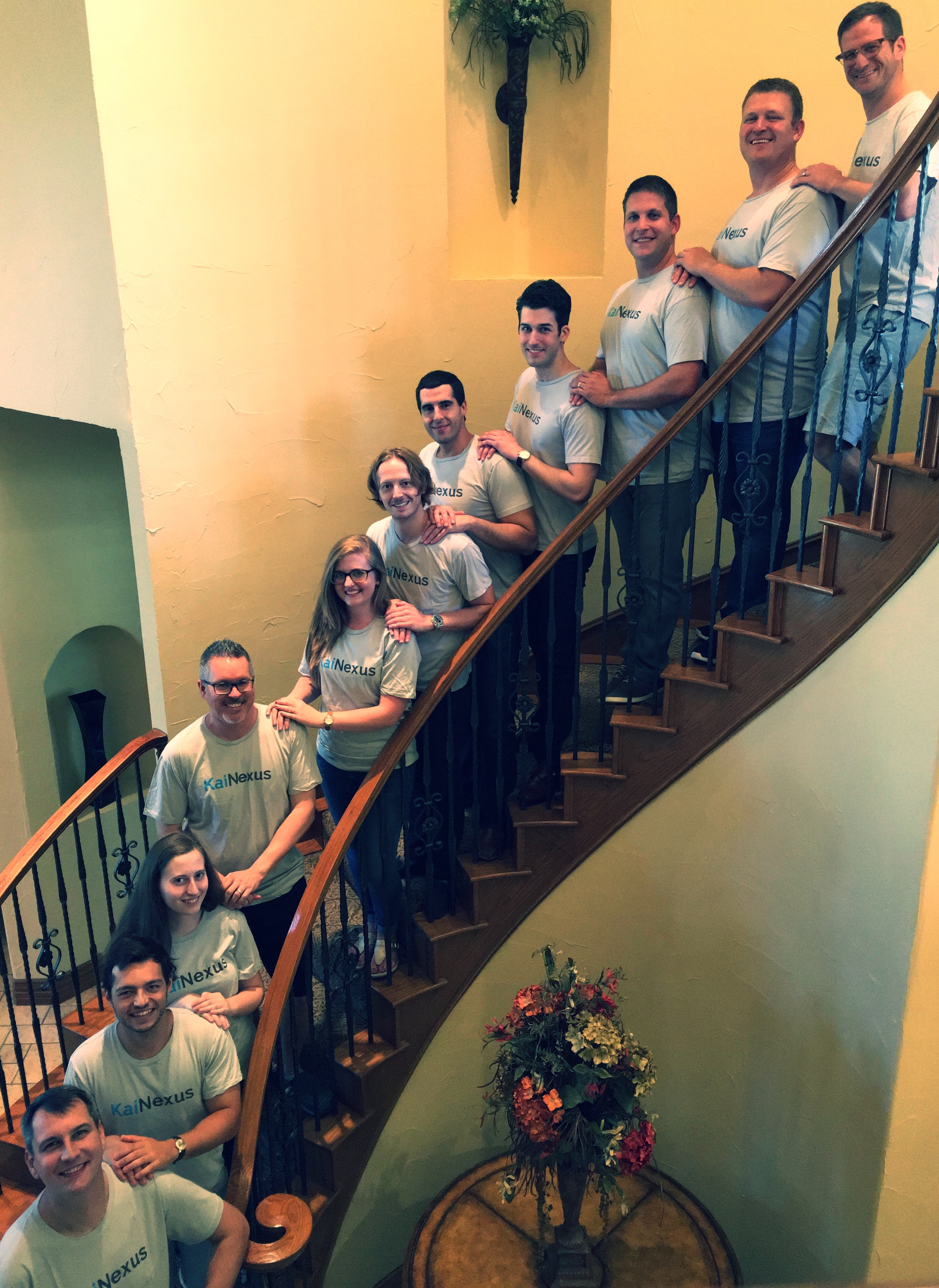 Editor's Note: For those of you who have anxiously been awaiting the news that KaiNexus is hiring (anyone? anyone?), I'm happy to announce that we're looking for a front end web developer for our Dallas office! I've never actually been to the Dallas office (most of our team is in Austin, so we meet there), so I asked Matt Paliulis, our COO and Co-Founder, to tell us what it's like to work there in the land of KaiNexus Developers. If you're ready to apply, go here to learn more about this particular job - and if you need more convincing, read on!
Here at KaiNexus, we believe that each person in our company plays a critical role in the success of our company - and our customers. We've grown rapidly over the past couple of years, but we're still a small team, making each person's contributions critical.
When most people think of a tech startup, they envision a bunch of dudes in the break room wearing virtual reality headsets chugging Red Bull at 3 am. This stereotypical version of a tech startup exists somewhere, but that's not us.
We have no Foosball table, we don't drink energy drinks all day (well, unless you count good coffee and tea), and we don't sit around playing video games and high-fiving.
That's not to say that working at KaiNexus isn't awesome, though. KaiNexus people are passionate people who love coming to work each day; they love the challenge of solving difficult problems. They love being able to see their ideas come to life and help mold the future of our company and product. They love learning new things. A common answer to a 'can you do….?' or 'have you done….?' question, is 'Not yet.'