Choosing the right platform matters.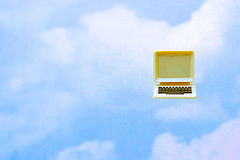 So you've recognized the value of applying the principles of continuous improvement to your company. Now what method will you use for deployment? Embracing the spirit of Kaizen means challenging old ways of doing things. Changing your traditional ways of project management sends a clear signal to your employees that you're committed to involving everyone in the process.
When it comes to solutions for continuous improvement, software makes perfect sense.
Most of your company's functions are computerized to one degree or another, and people don't generally challenge that because computerizing these functions makes them better. Similarly, electronic management of your Opportunities for Improvement and all related activities improves that process as well, by simplifying tracking and communication.
Just as with all software, solutions for continuous improvement aren't all equal. Once you've made the commitment, you should choose a platform that contains everything you need for successful implementation.
Here are six features that are must-haves:
Structured improvement management

Standardization is an important factor in solutions for continuous improvement. If you use different methods to handle different opportunities, your employees will become confused and you'll lose any momentum before you even get started. Your software should support any type of opportunity for improvement. Whether it involves one individual or a team, whether it's bottom-up or top-down, it should match the work flow accordingly.

The software should also provide a means of aggregating all materials related to a particular OI. Make sure that all documents, comments and activities that are generated have a means of being associated with the correct OI for complete tracking and accountability.


Active notifications

Nothing gets your wheels spinning more than countless meetings trying to bring everyone up to speed on a project. Any solutions for continuous improvement should have a way to facilitate communication. When everyone has the relevant information at their fingertips, meetings can be spent productively in action, not talk.

Make sure your software uses notifications every step of the way, beginning with the initial submission of an OI. Flagged updates and daily recaps will keep all users notified of changes and progress.


Impact reporting

You can't determine the extent of change by guesswork. Solutions for continuous improvement involve employees across department lines. Any changes effected will also impact several different areas. Trying to put your arms around all these variables to assemble measurements is cumbersome at best and impossible at worst.

Look for software that provides detailed metrics measuring impact in areas such as cost savings, quality and revenue generation. It should also measure employee engagement to help determine strengths and weaknesses.


Built-in recognition

Another important factor in employee engagement is demonstrating their value to the organization. Public recognition of their contributions is a more powerful motivator than financial incentives. Choose software that allows you to acknowledge active participants.


Improvement broadcasting

Broadcasting the impact of your innovation and improvement efforts benefits your organization in lots of ways - starting with increasing employee engagement and disseminating best practices, improvements, and solutions throughout the orgnaization. It also makes your staff happier with their jobs and your culture of continuous improvement. Sharing the work your staff does is important to them and it's important for you, so make sure your software choice supports it.


Institutional body of knowledge

You and your staff are working hard to improve the organization, and you want to make sure that those efforts have the most wide-spread impact possible. Your continuous improvement software needs to provide a single source of truth for staff to access work going on throughout the organization now, as well as work that others have done in the past.
Your employees are ready and willing to be a part of your solutions for continuous improvement. Put the right tools in their hands and they'll take it the rest of the way.
Are you using a software solution for continuous improvement? Leave a comment and tell us what you love about it!