If you look around any public space today, odds are you will see more than one person with their head in a phone. They have become an integral part of our lives.
This is one example of how technology has enabled changes in our behaviors that we now take for granted. We can stay in constant communication with our teams. We have a world of information at our fingertips. We can capture Pokémon while in line at the DMV. For better or worse, technology shapes our lives in many ways.
We should also consider the impact it has on organizational culture. If we are not careful, technologies can shape our cultures in unintended ways. Instead, we should make an effort to use technologies that support our desired approach.
This is especially true when trying to develop a culture of continuous improvement. Any software or technology that you use should support your chosen improvement methodology. Here are four key ways in which improvement software can help shape your culture.
Standardize the Improvement Process
One of the most difficult aspects of implementing an improvement methodology is spreading it across your entire organization. Training alone will not be enough to ensure that everyone follows the desired approach correctly. Software solutions can provide an opportunity for error-proofing the improvement process.
Through templates, reminders, and predetermined rules, you can enforce a specific approach to improvement. Individuals will have no choice but to practice the steps as intended. Over time, this repeated practice will become the standard way your team approaches improvement.
Create a Common Language
Software can also help create a common language for your organization. It is not unusual, especially in larger organizations, for confusion to result from language variations. Words can have different meanings in different groups. Multiple words can describe the same thing.
Improvement software can reduce this confusion by introducing a common language for everyone. Individuals will all adjust to the same language as they use the common system. This can reduce the amount of time and energy wasted due to language-based confusion.
Provide Focus
What is the focus of your improvement efforts? Are you seeking cost savings? Time savings? Safety improvements? Are you looking for large, game-changing improvements or small incremental changes? What other improvement related behaviors are you trying to foster in your employees?
The software that your team uses will direct the focus of your improvement efforts. The metrics tracked by your software and their presentation can influence the thinking of your team. It can encourage them to share and implement small ideas with a wide range of impact. Or it can discourage idea sharing in favor of project-based improvements proposed by leadership.
However your software is setup, it will send a message to your organization about what you value and expect from employees. Make sure it encourages them to focus on the priorities that will support your improvement methodology.
Evaluate Performance
Improvement software can also help you to evaluate and refine your improvement process. Key process metrics can point you to areas for improvement.
Maybe there are individuals or teams who are having a difficult time identifying improvements. Or maybe they are not following your organizational philosophy appropriately. If your software enables you to identify these issues, it can guide your coaching efforts and help you to improve your team's overall performance.
Improvement software is just one aspect that impacts the spread of your improvement methodology. Make sure it is not an overlooked one in your organization.
For more thoughts on creating a culture of excellence in your organization, check out the Improving Leadership Blog.


---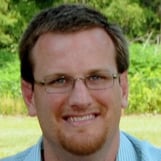 Justin Self spends his days leading process improvement efforts and mentoring and coaching team members in his organization. Justin earned both a BS in Chemical Engineering and an MS in Engineering Management from Rose-Hulman Institute of Technology. He has experience in manufacturing, biotechnology, and healthcare organizations.
In his spare time, Justin shares the leadership lessons he has learned over his 15-year career at ImprovingLeadership.org.