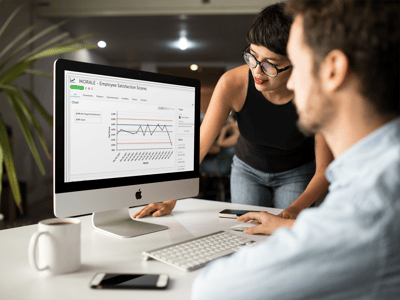 If you look around any public space today, odds are you will see more than one person with a phone in their hand or pressed up to their ear. This is because mobile technology has become an integral part of our lives.

This is one example of how technological advances have enabled changes in our behaviors that we now take for granted and understand as contributing to our quality of life. We can stay in constant communication with our teams. We have a world of information at our fingertips. For better or worse, technology shapes our lives in many ways.

We should also consider the impact technology has on organizational culture. If we are not careful, technologies can shape our cultures in unintended ways. Instead, we should make an effort to use technologies that support our desired culture.

This is especially true when trying to develop a culture of continuous improvement. Therefore, any software or technology that you use should support your chosen improvement methodology. Here are several key ways in which improvement software can help shape your culture.


Standardize the Improvement Process
One of the most challenging aspects of implementing an improvement methodology is spreading it across your entire organization. Training alone will not be enough to ensure that everyone follows the desired approach correctly. Software solutions can provide an opportunity for error-proofing the improvement process.

Through templates, reminders, dashboards, and predetermined rules, you can enforce a specific approach to improvement. Individuals will have no choice but to practice the steps as intended. Over time, this repeated practice will become the standard way your team approaches improvement.


Create a Common Language
Software can also help create a common language for your organization. It is not unusual, especially in larger organizations, for confusion to result from language variations. Words can have different meanings in different groups. Multiple words can describe the same thing.

Improvement software can reduce this confusion by introducing a common language for everyone. Thus, individuals will all adjust to the same language as they use the common system. This can reduce the amount of time and energy wasted due to language-based confusion.


Align Objectives
What is the focus of your improvement efforts? Are you seeking cost savings? Time savings? Safety improvements? Are you looking for extensive, game-changing improvements or small incremental changes? What other improvement-related behaviors are you trying to foster in your employees?

The software that your team uses will direct the focus of your improvement efforts and align individual activities with the organization's strategic objectives. The metrics tracked by your software and their presentation can influence the thinking of your team. It can encourage them to share and implement small ideas with a wide range of impact. When goals are aligned, decision-making is simplified, and conflicts are avoided.

However your software is deployed, it will send a message to your organization about what you value and expect from employees. Make sure it encourages them to focus on the priorities that will support your improvement methodology.


Evaluate Performance
Improvement software can also help you to evaluate and refine your improvement process. Key process metrics can point you to areas for improvement.

Maybe some individuals or teams are having a difficult time identifying improvements. Or perhaps they are not following your organizational philosophy appropriately. If your software enables you to identify these issues, it can guide your coaching efforts and help you to improve your team's overall performance.


Foster Innovation
At the same time that improvement management software standardizes and controls activities, it also creates a space to capture innovative ideas and out-of-the-box thinking. It may seem counterintuitive, but standardization and creativity are entirely compatible. Software that allows employees to suggest opportunities for improvement and ensures that each idea will be duly evaluated leads to more discussion, brainstorming, and innovation.


Get New Employees Productive Quickly
Joining a new company and understanding how you will fit can be daunting. However, companies that can introduce new hires to their structured approach to work, improvement, and measurement have a hand up on the competition. New team members quickly understand what is expected and how they can collaborate with other parts of the organization. Managers can help new folks become productive in short order.


Engage Remote Employees
These days, many more people are working from locations other than the primary office. Following COVID 19, thousands of organizations are returning to a hybrid workplace with people visiting the office occasionally while working from home much of the time. This type of arrangement can absolutely be successful, but folks can feel disconnected and out of the loop without the right tools in place. Improvement software is an excellent way to keep up the pace of change regardless of where people work. Everyone has one version of the truth available from wherever they happen to be.


Capture Tribal Knowledge
The positive results of every improvement that gets implemented can be magnified if the lessons learned during the effort are captured and available for future review. For example, did a process change go awry? Capture what went wrong in your improvement technology so that the same mistakes can be avoided in the future. With every improvement, your team gets smarter.


Understand the Impact of Improvement
Robust reporting is a vital requirement for any technology that you evaluate. When it comes to improving software, you should have clear visibility into the engagement and activities of every person and team. It should also be easy to calculate the ROI of your improvement efforts. This is the key to ensuring long-term leadership engagement and financial support for positive change.


Celebrate Success
One of the most effective ways to cultivate a culture that embraces and works hard for positive change is recognizing and rewarding every success. Employee engagement tends to grow when people see gratitude and acknowledgment as part of how leaders operate. "The right improvement technology can not only help you recognize when success has been achieved, but the best solutions also include improvement broadcasting so rewarding excellent results is backed-in to the solution.
Improvement software is just one aspect that impacts the spread of your improvement methodology. Make sure it is not an overlooked one in your organization.
For more thoughts on creating a culture of excellence in your organization, check out the Improving Leadership Blog.


---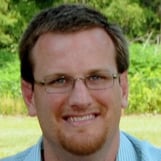 Justin Self spends his days leading process improvement efforts and mentoring and coaching team members in his organization. Justin earned both a BS in Chemical Engineering and an MS in Engineering Management from Rose-Hulman Institute of Technology. He has experience in manufacturing, biotechnology, and healthcare organizations.
In his spare time, Justin shares the leadership lessons he has learned over his 15-year career at ImprovingLeadership.org.