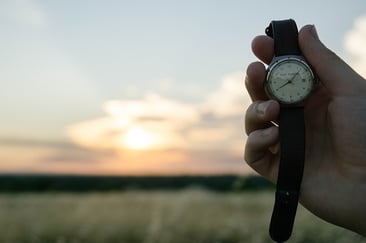 In my role as VP of Sales here at KaiNexus, I speak to people all the time that are skeptical about whether technology can make them measurably more efficient at work. I tend to talk to people that use - and value - the technology that they already know, but they're hesitant to adopt new technology into their daily workflow. They forget that at one point they transitioned from a typewriter to Microsoft Word, or from an inbox on the desk to an email inbox. In the end, once we overcame this aversion to change, we all became much more efficient.
So to that end, I wanted to highlight 5 technologies that I have adopted recently that make me more efficient in my role.
None of these technologies are perfect. In my sales life, though, I don't need perfect solutions… I need solutions that help me achieve my goals. Of course my goal isn't to email more efficiently; my goal is to help more organizations find KaiNexus and spread continuous improvement. By emailing more efficiently, scheduling meetings more efficiently, by learning through podcasts instead of reading during the day - I'm better equipped to achieve my goals. That's how technology makes me more efficient.
See how to make time for continuous improvement in this free upcoming KaiNexus webinar: