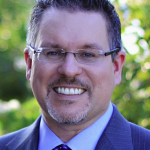 While our VP of Customer Success
Mark Graban
often blogs here, he occasionally writes about KaiNexus on his blog,
LeanBlog.org
, too.
Here's a recent post of Mark's talking about how we practice what we preach (or as our VP of Sales Jeff Roussel likes to say, "we eat our own dog food").

In the post, Mark writes about:
How we use checklists
The difference between customer suggestions and employee ideas
Continuously improving our webinars in many ways
How about you? What processes of yours benefit from continuous improvement? Tell us about them in the comments below.