Thanks to everyone who submitted a continuous improvement haiku on this blog post over the past couple of weeks! We had a great range of topics covered in your clever verses, from the importance of submitting lots of small ideas to the power of collaboration. You guys are so clever, you put my haikus to shame.
Here's a collection of 8 of my favorites! Click the image of each to learn more about their creative authors.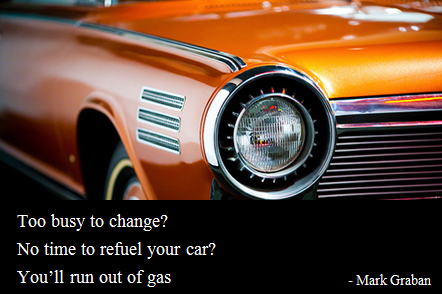 Mark brings up a problem that so many people we talk to are experiencing in their organizations. They know that they need to make improvements, but they're so busy fighting fires and trying to get the work done that they struggle to make time to actually improve that work. One way around that problem is by starting with improvements that will save you time. Spend 20 minutes improving something that saves you an hour every week, and look at how much time you've freed up to work on more improvements!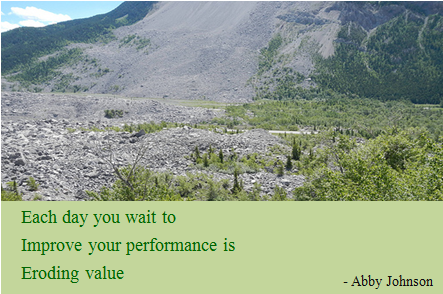 Well said, Abby. It's easy to put off making improvements and saying that you'll do it tomorrow instead... but what happens when tomorrow, you put it off again - and again, the day after that? Improvements you make today will have a lasting impact on your organization. If you wait to get started, each day that passes is a missed opportunity to improve the bottom line, make your customers and staff safer and happier, and improve the quality of your goods and services. The sooner you act, the sooner you'll realize the benefits of your improvement!



Chris has the right idea with this haiku. One of the most poisonous things leaders do is to blame people when something goes wrong. This results in a culture that encourages people to hide their mistakes, rather than to speak openly about them and strive for improvement. When something goes wrong, ask people what process failure allowed it to happen, rather than what person is responsible. This creates an improvement culture in which errors are treated as opportunities for improvement, and no one is afraid to speak up.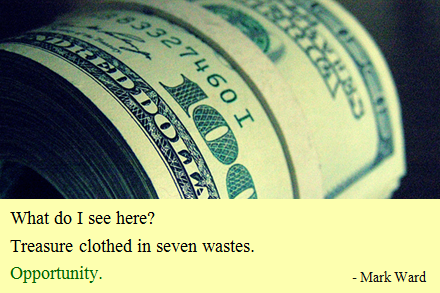 I love that Mark brought up the seven wastes of Lean in his haiku. If you don't know what the seven wastes of Lean are, check out read this for a description of each. This haiku creates such a lovely image of productivity, quality, and money shrouded in the seven wastes, just waiting for the wastes to be removed. Looking for each of the seven wastes is a great way to identify lots of opportunities for improvement in any organization.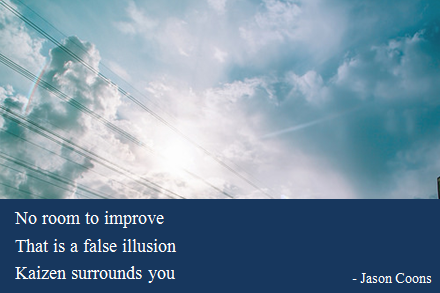 It's not uncommon for us to hear people say things like "Kaizen? Yeah, we did that last year." This is almost comical in its inaccuracy; of course no one is ever finished with Kaizen. As Jason's haiku says, there is always room for more improvement. You've finished your Kaizen event? You remapped your process? You completed your A3? Great. Now, what's next? How can you make it even better?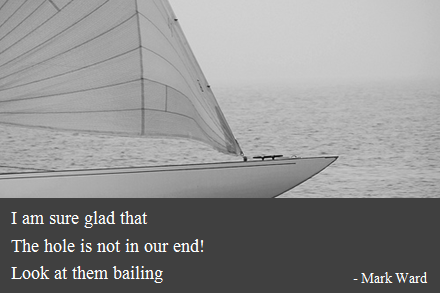 This is my favorite. I love the mental image Mark gives me here. I picture a large fishing boat with people one side of the boat frantically bailing out water as the vessel starts to sink, while the guys on the other side of the boat are relaxing in lawn chairs, drinking beer, and laughing at them. Smart organizations know that when one side of the boat sinks, the whole thing is going down unless everyone pitches in to save it. Continuous improvement software is a great way to get everyone on the same page, working together to solve common problems and sharing best practices across departments.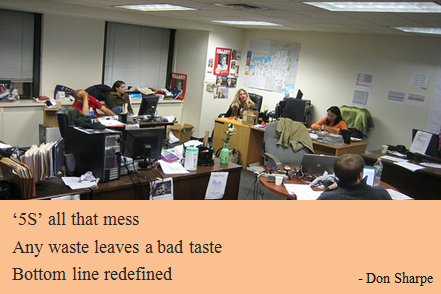 Don's haiku speaks to a deep-seated need to eliminate waste and make organizations better. "Any waste leaves bad taste" is exactly the attitude that a driven leader takes when approaching continuous improvement. It's not enough to improve things willy nilly; for messes to be fixed and the bottom line to be improved, waste needs to be eradicated from every aspect of the organization. "