I was so excited to do this podcast interview with Mark Graban about tomorrow's webinar, I just had to share it with you all here on the blog, too.
On this episode of the KaiNexus Podcast, Mark Graban, founder of LeanBlog.org and the VP of Innovation and Improvement Services here at KaiNexus, gave us a preview of tomorrow's webinar titled Strength in Numbers: Improving from the bottom up.

Strength in Numbers: Improving from the Bottom-Up
July 27 from 1:00 - 2:00 ET

In this webinar, you'll learn:
Where your best ideas for improvement come from
Why bottom-up improvement is a critical component of an improvement culture
The ROI of engaging everyone in improvement
How to engage more staff in improvement
How to keep up with all of those new ideas
Listen to the Interview and Subscribe to the Podcast:
If you've been keeping up with KaiNexus, you know that this is a topic near and dear to our hearts. Our continuous improvement platform was originally created to facilitate bottom-up improvement, spreading into top-down improvement and strategy deployment over the years to support more comprehensive improvement cultures.
Bottom-up improvement refers to ideas from front line staff about how they can improve their work. These improvements save money and generate revenue, save time, improve customer and patient satisfaction and safety, and make the company a better, safer place to work.

How to we know bottom-up improvement is effective?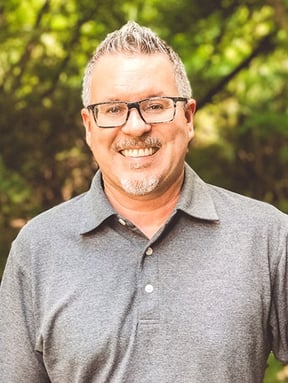 In this webinar, Mark will talk about the personal experience he has had in a variety of settings, seeing the impact of staff ideas. He says that you can see the power of bottom-up improvement in "the excitement that people have when you engage them and ask them to point out problems, and more importantly, you ask them to speak up with their ideas that they can then go and test." Mark has seen the bottom-up approach to improvement work in healthcare, nonprofit settings, and many other types of organizations he's coached. Kaizen is often associated with Toyota and manufacturing, but when it comes down to it, as Mark says, "it's just people being people."
In this webinar preview interview, Mark cited The Idea-Driven Organization by Alan Robinson and Dean Schroeder, which discusses a division of Coca Cola in Sweden that found that 80% of the financial benefit of improvement came from front line ideas.
Why so much?
Because there's so much more potential for ideas there than from top-down projects.
That's something we see in a lot of other organizations. The authors refer to this phenomenon as the 80/20 Principle, in which 80% of the improvement potential of any organization is in the front line staff.
Why don't we see bottom-up improvement as often?
While it's very common for organizations to rely on top-down improvement projects, the idea of bottom-up improvement is often counter intuitive to leaders. In this interview, Mark talks about how people need to make a shift from telling others to engage employees in front line improvement, and instead, utilize some lessons from a methodology called motivational interviewing.
One of these lessons is that you can't force anybody to change. "Change is a choice on a very individual level," said Mark. Rather than trying to force senior leaders to engage staff in improvement, Mark suggests inviting them to encourage people to participate in bottom-up improvement. He says that we should think of resistance to change as people being stuck in old behaviors, and we should encourage people to think of reasons a change may be in order in order to motivate them. Similarly, he says that we shouldn't force employees to participate in Kaizen, but rather, invite them to participate and let them identify their own motivations - whether that be improving their job satisfaction, the service they provide to customers, etc.
What can leaders do to help employees, rather than tell them?
Mark's suggestion here is to meet people where they are, rather than forcing them to come to you. If you introduce Kaizen to a department and are met with mixed enthusiasm for it, focus on engaging the people that are ready to participate. Talk with them about their ideas, empower them to implement changes, and generate positive results that will be seen by those more resistant to the changes. Don't try to force people to get involved; rather, inspire them to find their own motivation as they're ready.
This concept applies to engaging executives, as well. Start a conversation with them about bottom-up improvement, and if there are some that are ready right off the bat, work with them first. Try to engage others over time without forcing them to come on board right away. By starting a conversation and getting people talking about the positives of bottom-up improvement - why they need to do it, what actions they could take - they'll "talk themselves into doing it." In this way, you can interview people to help them discover their own motivation for change, rather than just telling them what to do differently.
That's it for this webinar preview, but register for the webinar now to learn more on this topic with Mark Graban! No worries if you can't make it tomorrow, you can always just register anyway and receive a recording to watch at your convenience afterward.
Hope you love it, leave your feedback in the comments below!