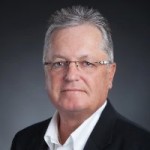 In May 2013, I met with Dr. Greg Jacobson who, along with Matt Paliulis, founded KaiNexus. It was Greg's enthusiasm that I initially found infectious, however I later realized that it was more than that - he and I share a lifelong passion for improvement. I agreed to join the KaiNexus advisory board and earlier this year, at Greg's request, took the position of CEO.
My life has been about improvement - in my abilities to be a good husband and father as well as in my career. I chose industrial engineering, as it is a profession that allowed me to focus on improving industrial processes. I specialized in business software development designed to help companies improve their business and the bottom line. My CEO role in KaiNexus is simply a continuation of that lifelong interest in improvement work.
Since taking the CEO position, I have had one singular focus for the company: to bring the highest quality software and services to our customers, that delivers true value. Of course, in order to do this, I must understand the problems that our customers face. Lately, I've been giving a lot of thought to the idea of what keeps senior leadership in our customer organizations up at night. Of course, these are the problems that KaiNexus needs to solve in order to deliver true value.
To answer this question, I have done extensive research into this over the past few months. What I discovered provided me with great insight into the day-to-day lives of our customers, and somewhat surprisingly, into my own life as well. We all must improve to stay relevant. In business, it's about improving the ability to stay aligned with the consumer buying criteria. In personal life, it's the need to stay engaged and adapt to what life might throw at you. Adapting and improving is at the core of everything we do.
The core beliefs of the KaiNexus team and my own life's work in improvement are completely aligned. Together we focus on the continuous improvement journeys of our customers. Everything we do to innovate, develop, and support the KaiNexus platform is designed with the singular purpose of making our customers more successful. Their feedback and changing needs shape our development, providing us with a path for our own journey of continuous improvement.
What do you need from a partnership with KaiNexus to achieve your business objectives? Leave a comment and tell us about it!