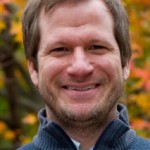 Throughout my life, I've always tried to do everything more efficiently and improve processes. When I entered the workforce after medical school, I started to recognize that there was a huge disconnect between the process improvement that was actually happening in organizations and the potential they had for even greater improvement. I started my career in an extremely high-functioning department and residency program, I realized both that the department and program were excellent, but also that being excellent didn't mean there wasn't still room for improvement. I don't believe people should be concerned with the absolute number of where they are currently, but rather, they should focus on their potential to do better.
What I realized was that, in order to take their improvement work to the next level and surpass "excellent," they - and other organizations in the same situation - needed to utilize technology more efficiently in order to maximize their potential. The problem was that there was no such technology available to help. My co-founder Matt Paliulis and I spent a lot of time trying to figure out what a technology solution for continuous improvement needed to do in order to solve those problems. I brought the process improvement knowledge and the vision of the problems we were trying to solve to the table, Matt brought the technical and business experience necessary to actually create the product.
Once the first version of KaiNexus was built, I spent a lot of time showing it to people to see what resonated with them and learn about the problems they faced. As we grew and developed over the years, we began gaining momentum and signing more and more customers. By that point, we'd proven that we'd built a commercially viable piece of technology that solved a real problem for our customers, so it became more important than ever that we execute well as a company and no longer focus solely only on product development. That's when Allan Wilson came on to take over the business aspect of the company as our CEO, allowing me to shift my focus back to the vision for the product.
My current role as the Chief Product Officer is one of the most exhilarating and rewarding jobs I've had in my life. It's so fun, because I get to focus strictly on the product and how it applies to all facets of the business team, from marketing and sales to the direction of product development. I get to spend a lot of time talking with our customers and seeing how they're using KaiNexus both in the ways we intended for it to be used, and in creative ways that stretch the products capabilities further than we imagined they would. Some of the most rewarding experiences I have are talking with current customers and figuring out how we can improve the product to help them with their improvement work. Of course, this also leads to my most difficult challenge: incorporating the feedback from diverse organizations into product development without introducing any unnecessary changes or decreasing the flexibility of the program.
What I find most exciting now is that we're moving toward a new wave of development that will allow even greater collaboration within complex organization, and between organizations. Something we see every day in KaiNexus is people using the technology in innovative ways to do things we haven't even thought of to solve really difficult problems with really simple solutions. This element of collaboration will be a game-changer for process improvement; nothing like this exists out there yet. There's going to be such an important exchange of knowledge and ideas that just couldn't happen without technology facilitating human interactions.
To see what we've learned about what software solutions for continuous improvement must do, check out our free eBook: