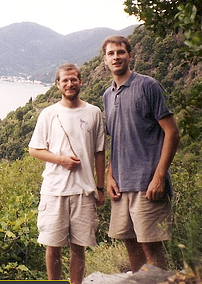 The story of the origin of KaiNexus is one of the main reasons I joined the KaiNexus team. From the moment I first heard Greg (our Co-Founder and Chief Product Officer) talk about KaiNexus, I was inspired. His passion is contagious, and everyone on our team has been touched by it. The way I see it, KaiNexus was founded on the dream of finding a better way - a better way to work, to improve, and to communicate. A better way to use technology to create a better healthcare system for us all - and to improve businesses in every industry. In creating KaiNexus, Greg and his co-founder Matt Paliulis have introduced a technology platform for continuous improvement that enables organizations to improve safety, satisfaction, quality, and financial measures with ease and unprecedented effectiveness.
Watch this video to hear Greg talk about why he co-founded KaiNexus.
In this video:
"When I co-founded KaiNexus, I was working as an ER doctor. I realized that everyone around me seemed to have these unbelievable ideas about how we can do things better, like improving the quality of our service, or increasing safety, or saving time and money. I tend to be one of those people that say "What if we did it this way," or "Wouldn't it be better if we did it that way." It drove me crazy that all of this potential seemed lost. We just couldn't seem to get a handle on all of the ideas to make real, lasting change for the organization.
Technology can - and has - changed individual behavior in so many significant ways over the past ten to fifteen years. At KaiNexus, we're utilizing technology to change the behaviors of organizations. KaiNexus promotes improvement, facilitates it, and even causes more improvement to happen with less effort than ever before.
Our goal is to help companies create a culture of continuous improvement. It's our passion; it's what makes us wake up every morning and work as hard as we do."
About Greg:
Greg graduated from Washington University in St Louis in 1997 with a BS in Biology. He attended Baylor College of Medicine from 1997 to 2001. It was his observation and research of operational inefficiencies and unrealized continuous improvement opportunities that resulted in the creation of a rudimentary software tool and, ultimately, the founding of KaiNexus.
Jacobson is co-author of Kaizen: A Method of Process Improvement in the Emergency Department, published in the journal Academic Emergency Medicine.