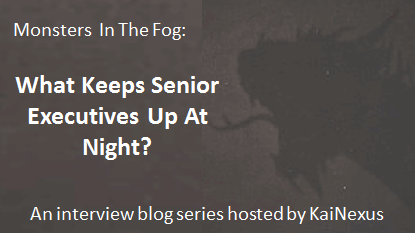 When we consider the dramatic changes in consumer behavior over the past decade, we might conclude that the primary motivator of behavioral change has been the dramatic increase in consumer choice. Consumers now have an overwhelming number of options, from the type of toothpaste they buy to the kind of beer they drink, driving businesses to consistently differentiate themselves in order to be the "first choice."
In order to meet this need, businesses today must create a sustainable culture of innovation and improvement so that they can constantly adapt to the changing landscape of customer buying criteria. Failure to adapt and improve ultimately results in the failure of the business. Those who keep up with and anticipate changing demands are the businesses that thrive in today's market.
In the early 90s when Bill Clinton was running for President, James Carville architected a campaign that was designed to address the real issues of the day and assist the electorate to see through all of the fog and focus on the true underlying problem. As part of this campaign, he coined the phrase "It's the economy, stupid."
Similarly, businesses today need to look through the fog and identify the problems that must be solved for survival and growth. Solution providers, all with good intentions trying to promote ways to improve their business, bombard business leaders with the latest quick fix. So, what is the real root problem that needs to be addressed?
"It's about improvement, stupid."
To see how continuous improvement leadership are tackling these pressures to enable their organizations to stay relevant, survive, and grow, we're beginning a new blog series in which we'll interview executive leadership in various industry sectors and ask the question "What keeps you up at night?"
See the interviews:
Keeping Up The Pace of Continuous Improvement: Karl Wadensten, President of VIBCO

Embrace Continuous Learning in a Deliberate Fashion: Paul Akers, President of FastCap

From Firefighting to Attention to Detail and Continuous Improvement: Dave Fisher, CEO of Supra Doors