After our largest release to date, Version 2.4.1 swoops in to add even more improvements to KaiNexus.
Let's take a look at some of the highlights:
Boards
Ah, Boards. The best friend of KaiNexians around the world.
2.4.1 comes with some exciting updates to Board features and functionality:
Manage Boards - From the Manage Boards section of the Board Picker dropdown, Users can now Copy, Edit, Make Default and Delete Boards. Board Admins may also drag and drop Boards to reorder them.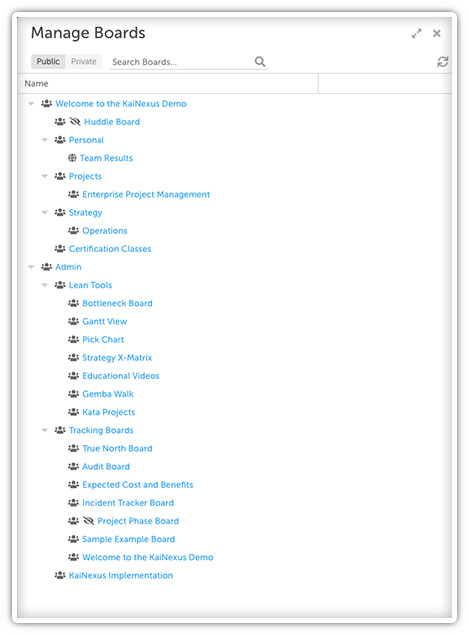 Card Updates - Default Card Headers may now be set at a Board level under the ellipsis menu. Free Style Cards now have a limitation of 10,000 characters and images within Free Style Cards will now autoscale.
Board Admin - The Board Administrator Everywhere permission will allow you to see all Restrict Viewing to Boards in the Manage Boards area.

Search
Searching is now more fluid than ever with 2.4.1. Let's take a look:
Clear Search History - Users now have the option to clear most recent search history from the Search History icon in the search bar.


Toggle "All" - Users can now toggle an option for "All" under Item types in the Search Window.


Advanced Filter - The Advanced Filter option has been added to the search window!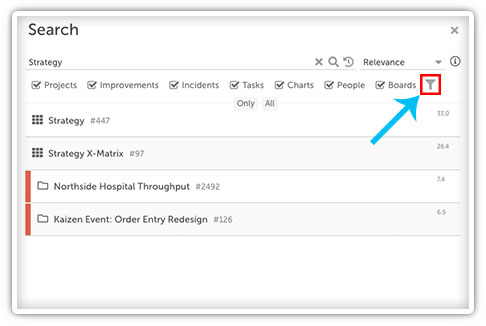 Attribute Notes - Attribute Notes are now Searchable.
Lists
Lists got some love as well in 2.4.1, let's take a look:


Filtering Updates - Using a People or Location Attribute you can now filter down to Current User or User's Current Location in Item Lists. Furthermore, you can now filter Children on Tree & Gantt View independent from Parents.
When using the Advanced Filter, you can now select "Any" or "None" when filtering Date Fields.

Advanced Filter - The Advanced Filter has now been placed outside of the ellipses on Lists and will turn blue while a filter has been set.

Bulk Change Enhancements - When performing a Bulk Change, you can now change Location, Parent, Private and Archive statuses. When Bulk Changing Team Roles you can now select Add to Existing, Remove from Existing and Replace all Existing.


Custom Lists - When editing Custom Lists, both Save and Save As options are available. Respect View Types and Columns are also observed per Saved Custom List.
Items
And what would the aforementioned Boards and Lists be without Items to populate them? 2.4.1 comes with some handy Item updates for KaiNexus users:


Attributes - You can now select the same User or Location on multiple People or Location Attributes on an Item. Attribute notes will now also copy over when copying an Item.
Remind - Never forget about Items that require attention! You can now set a personal reminder on an Item, no matter the status, for a specific time.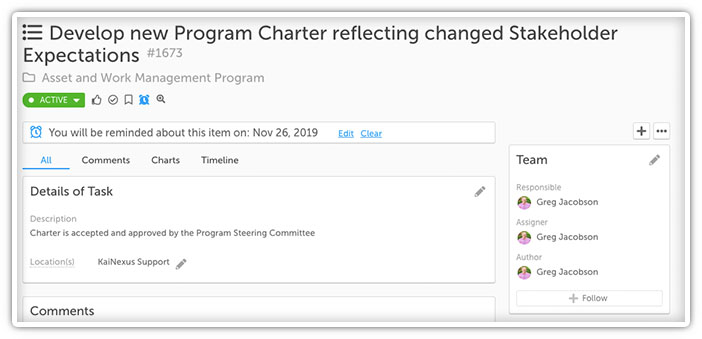 Item Dependencies - You can now expand/collapse the Dependencies section within an item. Anticipated Start/Due date will also show on Pending Items in date field and tooltip of Gantt View Item.


Comments
Commenters rejoiced after last release and 2.4.1 keeps the momentum going with another quick update for comments:
Mention - When mentioning a user in a comment, you can now use up/down and enter keys to select the user from the dropdown menu.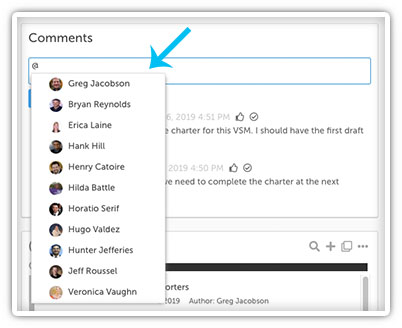 Charts
With a few minor changes in 2.4.1, Charts are looking better than ever:
Bowling Charts - Default colors on Bowling Charts have been updated to make the conditional values easier to read.
Chart Annotations - Annotations within the Links section of a Chart now give more context. You can now also "Copy Annotations" when copying a Chart

People
It's the People that make KaiNexus so great (aww), so 2.4.1 comes with a few enhancements:
Quick Filters (People) - You can now create lists of People with more efficiency than ever. The newly added Quick Filter allows you to filter by Role, Status and even has a checkbox to Show Inactive.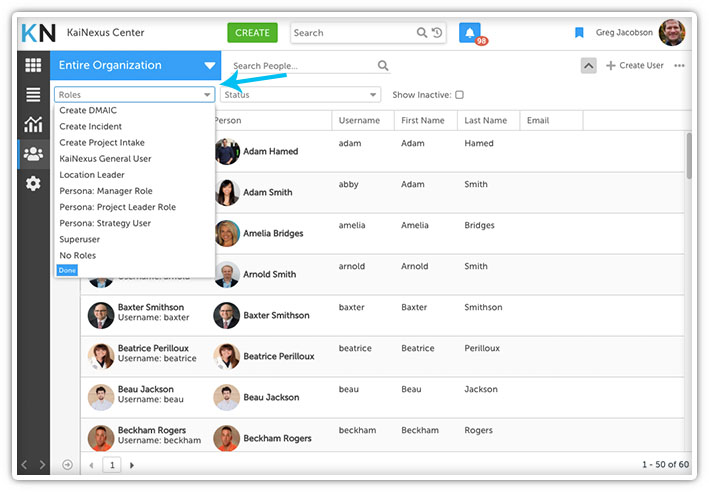 Resolution
New Impact Types? New Impact Types.
Advanced ROI - Cycle Time, Takt Time and Lead Time can now be tracked during the Resolution process of an Item.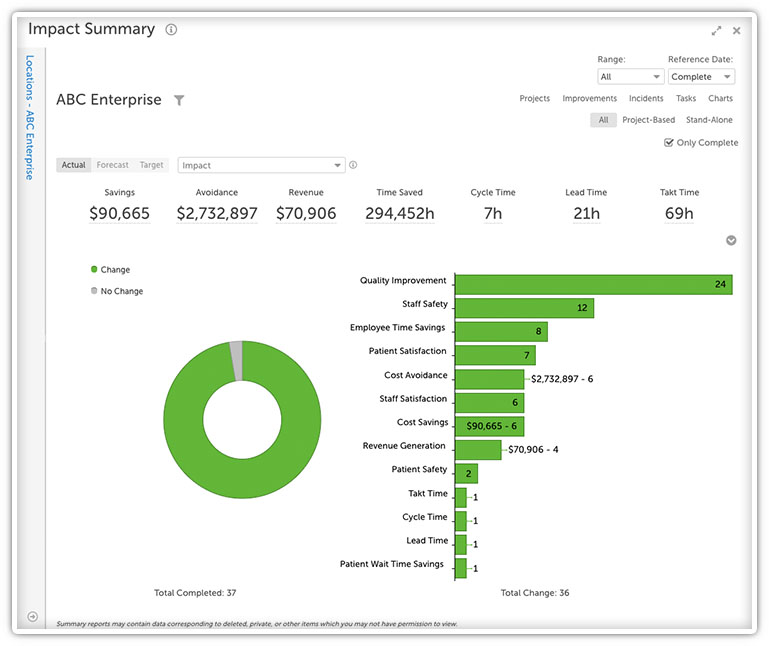 To learn more about this release, join us for a free KaiNexus Training Team Office Hours webinar!