The official start of summer is right around the corner here in the northern hemisphere, and we're ready to splash into all of our new enhancements and improvements. Here are some highlights of our 3.0.4 release, scheduled to be released on Friday, June 17th, 2022:
Introducing Impersonation Mode
Impersonation Mode allows Admins in your system to 'impersonate' another User, and view the system as they would see it. This aids in understanding the experience for other Users in your organization and allows for more immersive troubleshooting. Please reach out to your Customer Success Manager if you have more questions about this.

'Recently Viewed' Items
Can't find that Item you were working on? Clicking on the main Search Bar now displays a dropdown with your ten most recently viewed Items, making it simple to find what you need. This allows you to easily return to your recent improvement work, and skip the hassle of trying to track it down!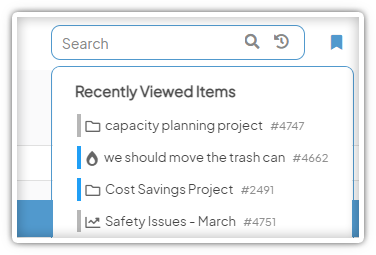 Customized Quick Filters
If you regularly filter for the same things day to day but don't want to bother with the Item Filter every time, you're in luck! Now you can customize the Quick Filters that appear at the top of Lists in the Items section. Quick filters are now available on Boards as well!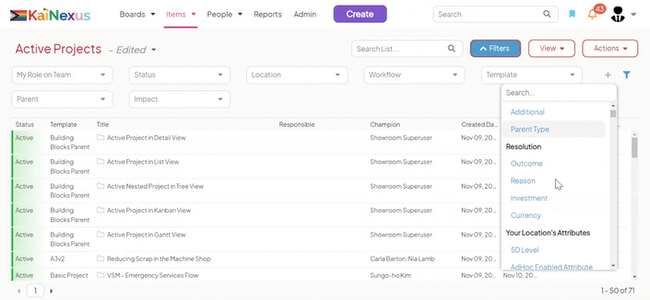 Date Filters on Report Cards
Report Cards can be configured to show a Quick Filter for Date Ranges right on the Card. Switching from a weekly to monthly summary has never been so quick and easy! This is ideal for executives needing quick information or anyone presenting directly out of KaiNexus. This adds a new layer of functionality to Report Cards and reduces click friction.

Location Search
Selecting Locations has never been easier! Much like the Recently Viewed Items above, you can now quickly access your User Locations and your ten most recently used Locations directly from Location dropdowns. If you are looking for another Location, you can now access the Network hierarchy view directly from any Location dropdown, allowing you to select your desired Locations right from the list!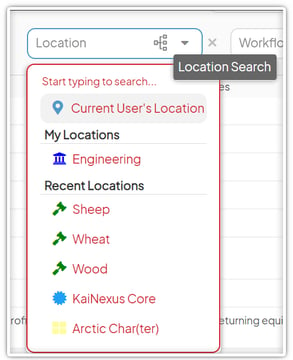 In the meantime, if you have any questions or need assistance with the configuration of these new features, be sure to reach out to your KaiNexus Customer Success Manager. An overview and complete release notes can be found at support.kainexus.com under "KaiNexus Updates" after the release goes live.
If you're interested in learning more about the 3.0.4 Release, be sure to register here for our next Training Team Office Hours Webinar on June 30th from 1:00 - 1:30 PM ET.
This has been your Customer Marketing Manager, Morgan Wright. Keep Improving!