We are pumpkin spicing things up with our latest release, KaiNexus 3.0.7, set to be released this Friday, October 14th. This release introduces over 35 new improvements & features aimed at increasing usability, reducing unnecessary clicking, and improving overall functionality. New features include Recently Viewed Boards, 'Present Mode', and more! Check out some highlights below:


Recently Viewed Boards
Have you ever been looking for a Board you were recently working on, but can't seem to remember its name to find it again? Well, you're in luck! There is now a Recently Viewed Boards list that appears beneath the Recently Viewed Items list when you click on the Search box. This allows for a smoother navigation experience in the system, and less time spent searching for the Boards where you spend your time.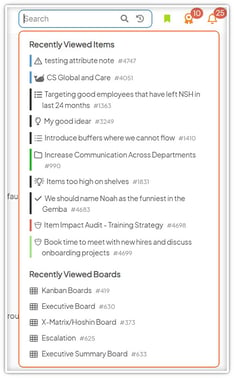 'Present Mode' for Boards
The Board Action Menu now has a "Present" option, which allows you to present directly from KaiNexus by going into fullscreen mode and cycling through pre-selected cards. This is a great feature for presenting to a team or hosting a meeting. Instead of creating a slide deck to present, save yourself the time and present right from KaiNexus!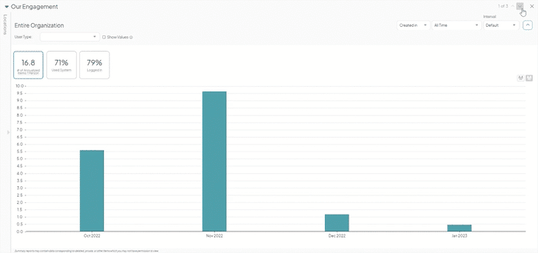 Next/Previous Cards on Stacked Cards
You can now expand Stacked Cards and navigate through the stack of Cards by clicking the Next and Previous icons. Get rid of distractions and reduce click friction with this new feature!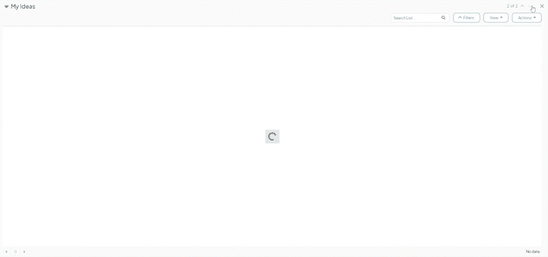 Snooze Notifications
You can now snooze notifications from Items directly from the Notifications window. This allows you to specify which types of the Item's notifications you'd like to snooze, and for how long.

Chart Card Expanded View
Previously, expanding a Chart Card would open up that Chart's Item Work Panel. Now, expanding the Chart Card will open a larger, simplified view of the Chart, and you can navigate to the Work Panel via the new "View Item" button in the top left corner. This is a great, distraction-free way to present data to leaders, share with your team in a huddle, or just get a clearer view of the Chart for yourself!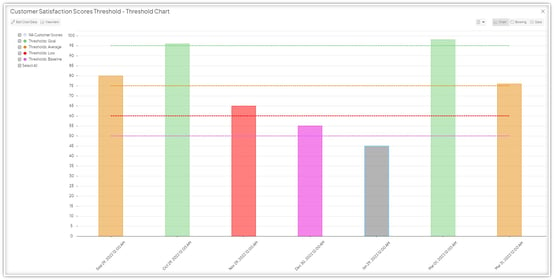 In the meantime, if you have any questions or need assistance with the configuration of these new features, be sure to reach out to your KaiNexus Customer Success Manager. An overview and complete release notes can be found at support.kainexus.com under "KaiNexus Updates" after the release goes live.
If you're interested in learning more about the 3.0.7 Release, be sure to register here for our next Training Team Office Hours Webinar on October 27th from 1-1:30 EST.
This has been your Customer Marketing Manager, Morgan Wright. Keep Improving!