Do you snow what time it is? It's time for our newest release - KaiNexus 3.0.8! Our 40 new improvements & features are un-brr-lieveable - aimed at increasing ease of use, additional customization options, and improving overall functionality. New features include a new Custom Impact Column on Item Lists, Branding Options for KaiNexus Emails, Logging Impact on the Create Screen, and more. This release is set to go live this Friday, December 2nd. Check out some highlights below:

New Custom Impact Column on Item Lists
With the Advanced ROI Module, Dynamic columns can now be added to Item Lists in which you can select Impact Type(s) to show and filter it by Impact Value. You can choose whether to show column data in units or currency, give the column a custom name, and include an optional description that will appear as a tooltip. This gives you the ability to create Lists with more granular impact data.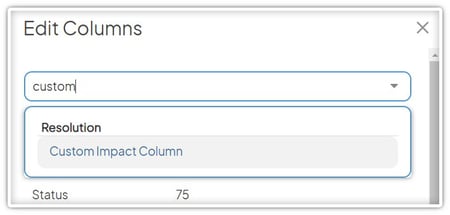 Log Impact on the Create Screen
If you have the Advanced ROI Module, you can now include "Submit Target" and "Submit Forecast" Impact buttons directly on the Create screen of an Item. This enables you to log the Target and Forecast Impacts during the creation of an Item. This allows for a more concise capture experience when submitting Items.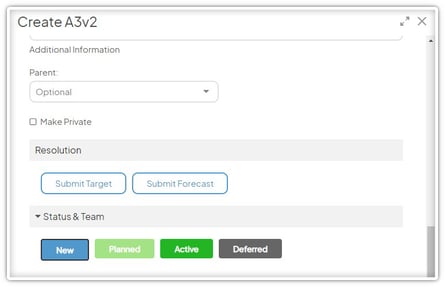 Quickly View Network Locations
When hovering over a person in the User drop-down Field, there is now a Tooltip showing the User's Network Location. This is especially helpful in larger organizations, when there may be an instance when users with the same name are working in different Locations. Being able to quickly hover over the user's name to see their location will alleviate any mix-ups or confusion.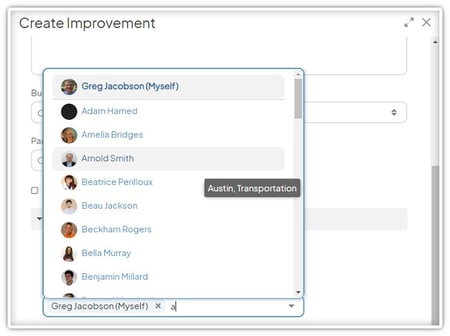 Easily Interact with Items on Activity Feed Card
You can now Like, Comment, or Acknowledge an Item or Comment directly from an Activity Feed Card. This is especially helpful for Leaders & Executives as it will allow an easy way for them to interact with important Items. One of the most important things a Leader or Executive can do for the health of their improvement culture is to interact with Frontline user's Items - by liking, acknowledging, and commenting on them. The Activity Feed Card is an easy way to curate a custom feed of activities they can view, and now they can interact with Items directly from this Card!

In the meantime, if you have any questions or need assistance with the configuration of these new features, be sure to reach out to your KaiNexus Customer Success Manager. An overview and complete release notes can be found at support.kainexus.com under "KaiNexus Updates" after the release goes live.
If you're interested in learning more about the 3.0.8 Release, be sure to register here for our next Training Team Office Hours Webinar on December 2nd at 1 PM ET.
This has been your Customer Marketing Manager, Morgan Wright. Keep Improving!