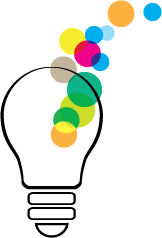 Most business managers and HR teams know that it is important to seek input and ideas from employees. They've deployed suggestions boxes (physical and electronic), commissioned surveys and implemented "open door policies." Often, however, these efforts are half-hearted or down right disingenuous. The evidence, however, indicates that companies may be sitting on a goldmine they didn't know they had. Here are a few great stories of ideas from employees that substantiate the importance of active solicitation of employee input.
The GSA Uncovers $5.5 Million in Potential Savings
The General Services Administration, our government's designated purchaser of goods and services, launched what they called the Great Ideas Hunt, which asked for ideas from employees of the agency. In just over a month they gathered 632 ideas from 500 employees. Here are a few.
A supply management specialist had the simple, but brilliant idea of reviewing the agencies newspaper and magazine subscriptions and cancelling the ones being sent to departed employees. Expected savings - $630,000 – a year. Our guess is that the employee had probably been thinking this was a good idea for quite some time. Really, it is a bit of a no-brainer once you have the idea. To get it, all the GSA had to do was ask.
Three other employees proposed ditching the paper-based tenant satisfaction survey and using the web instead saving $1.2 million dollars every year. Brilliant.
Ideas from Employees at Xerox Help Save Money, Also the Planet
When Xerox embarked on their journey toward carbon neutrality they actively encouraged employees to help figure out how to make the company more green. "Green can be lean," the company figured and the employees were in the best position to find opportunities for better environmental outcomes and cost savings. They introduced the "Earth Awards" program.
As a result of listening to ideas from employees, Xerox saved $10.2 million and eliminated 2.6 million pounds of waste. In just one example, a group of employees defined a process for efficient return of wooden pallets, streamlined use and reuse of packaging materials and a recycling program for cardboard boxes. Together they netted a savings of $738,000 a year.
The Post-It Almost Wasn't
In the late 60s, 3M employee Spencer F. Silver developed an adhesive that would make a piece of paper stick to a surface, but easily tear off without leaving any residue. He knew the idea was great and pitched it to people around the company for years without getting any interest. Lucklily for 3M, a colleague took interest, attached the adhesive to a bookmark prototype he was developing and the wonder of the Post-It was born. Today sales of Post-It notes top one billion dollars. A winning idea that was nearly lost for lack of attention to ideas from employees.
The sooner businesses get serious about harnessing ideas from employees, the sooner they can realize cost savings and potential revenue opportunities. Don't let what nearly happened to 3M happen to you, start actively encouraging and acting on employee ideas. Who knows you might be surprised at their thoughtfulness and innovation.
We'd love to hear your stories of great employee ideas. Drop us a note in the comments and we may feature them in a future blog.