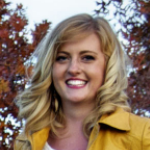 As the Director of Customer Experience at KaiNexus, Maggie Millard educates both prospective and current customers about improvement principles and KaiNexus. She also supports our customers on every step of their KaiNexus journey, from implementation services to continued-use support. We asked her to share what she's been reading this week. Enjoy!
There's nothing I like to do better at the end of a long day than curl up with some good reading material. I think it started when I was a kid and my mom instituted a mandatory reading policy for the hour before bed. My sisters and I could read anything we wanted, as long as we were reading SOMETHING. For this I'm eternally grateful to her; being able to read quickly and easily has been, I think, one of the most useful things I learned growing up.
Now I've moved past The Little House On The Prairie and the tales of James Herriot, and spend my evenings reading a wide variety of books and blogs - here's a sampling of what I've been reading lately.