My All You Can Eat Buffet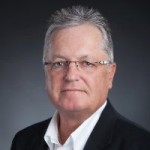 Allan Wilson is the CEO of KaiNexus. Allan is an entrepreneur with deep experience in supply chain, lean manufacturing, asset management, condition based maintenance, enterprise software and the "internet of things." We asked him to share what he's been reading this week. Enjoy!
My KaiNexus colleagues have recently been sharing with you their reading choices, as they stay current on technology and improvement topics. I personally find it difficult to focus on a particular author; there is a wealth of great material out there, and for me the "all you can eat buffet" is the preferred approach. I can browse various topics and choose what I want to consume based on my specific interest that day.
There are several websites that are designed to support this "buffet" approach. One of my favorites is LinkedIn Pulse. This site can be customized to suite my areas of interest – News, Technology, Business, Science, etc. Within these general categories, I can even select sub-sections based on my personal preference that day.
Over the past week, I've found myself spending lots of time perusing the busines category - in particular, the Harvard Business Review, Business Insider, and Entrepreneur Magazine have caught my attention.
In the Entrepreneur, I read a really interesting article by Beth Millar entitled "The Successful Entrepreneur's Secret Weapon – Employee Engagement"

In the Harvard Business Review, Jack Zenger and Joseph Folkman wrote an interesting piece on "Most Managers Think of Themselves as Coaches," which, if true, is a very positive development.
It is also important to establish a good reading balance of work and pleasure. I personally love to kick back in the evening with a good crime fiction novel. My favorite authors have created larger than life detective characters solving crimes that take place in my native Scotland. Ian Rankin is one of my favorites - I've read all of his books, my favorite being "Fleshmarket Close." I've also recently enjoyed William McIlvanney's "Laidlaw" and Denise Mina's "The End of the Wasp Season."