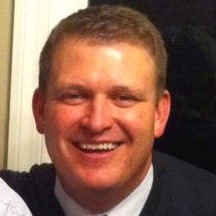 As the Vice President of Sales at KaiNexus, Jeff Roussel is responsible for all aspects of sales and leads. He is fanatical about building a team that demonstrates the business value and fit of the KaiNexus solutions. He has a true passion for learning, which is evident by the variety of the posts you'll see below. We asked him to share what he's been reading this week. Enjoy!
My weeks are extremely busy, but I try to be disciplined about setting aside time each day to learn something new. My interests run the gamut from continuous improvement, leadership, sales, sports, and more, so I always find something to pique my curiosity. With that in mind, here are five books and articles that caught my attention this week. I hope you enjoy them as much as I did.
Here's hoping my reading habits will inspire you to learn something new today. I'd love to hear what grabbed your attention this week, because how else am I going to know what to read next week.
What have you been reading?