We've had a great year full of interesting webinars this year and the same is true for our final presenters of the year. They are Benny Ausmus, CEO and Lead Facilitator of the BIG Change Agency, and Simon Murray, the leader of their manufacturing practice.
They'll be presenting a webinar on Thursday, December 7 from 3:00 - 4:00 pm ET. It's two hours later than our usual webinar time because Benny and Simon will be joining us from Australia, where it will be early Friday morning.
Their topic is "The 4 Components of an Employee-Led Lean Initiative" and you can register here.
They joined me recently for this podcast preview of the webinar, which you can listen to here:
Here are a few highlights from the podcast if you'd rather read than listen:
Their firm was founded to solve a problem in business, around getting employee engagement and culture to match improvement initiatives that are put forward by a business. They saw efforts, including Lean and Six Sigma, that didn't have the impact that should have occurred.


---
December 7 from 3:00 - 4:00 pm ET
Presented by Simon Murray and Benny Ausmus of Big Change Agency
In this webinar, you will learn four elements of Lean transformation, including how to:
Create the environment / culture



Bring in structure and systems



Implement and measure the results



Develop the people


---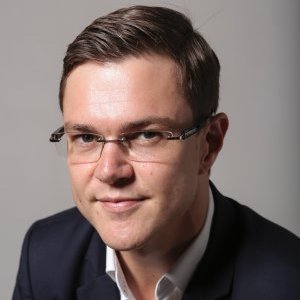 When they looked at the cause of this lack of impact, it was due to behavior, a lack of employee engagement, and the culture either embracing or rejecting these new philosophies. Their firm exists to help change the culture, to build a culture "on purpose," and to drive results.
Simon, in his experience with many companies before becoming a consultant, saw improvement tools being taught, but that didn't lead to changes sticking in a workplace. In their approach, they start by creating a very engaged workforce and then following up by teaching Lean tools that can be used in that context. The results are much greater this way.
I asked Benny about the alternative to improvements being employee led… what else would organizations try? He hears a lot of talk about top-down and bottom-up improvement programs, but the "real truth" is that you need both. You need initiatives to be championed by people at the top to allow employees to have the freedom to be empowered and to make choices about improvement.
Employee-led means they are given freedom to make small changes in the business and then report back up. At the same time, executives have given that freedom but also give feedback and champion their efforts.
In the webinar, they will share a model that has been proven to create employee engagement, something I hope everyone is interested in creating in their organization.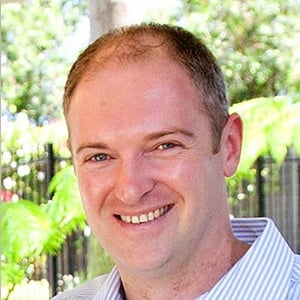 I asked Benny and Simon about the risk of the "expert trap," where somebody thinks they have the answers and tell employees what to do. "The issue with best practice is that it's very rarely suited for the environment that you're bringing them into." For example, bringing in all of the visual management techniques of Toyota into a different culture can create "chaos" and "problems with people."
When organizations struggle or underperform with improvement methodologies, it's most often due to a lack of management support for change and employees' resistance to change. "We really have to focus on employee engagement" if we want initiatives to success. How do we help people want to create change instead of pushing it on them?
I asked Simon about how process and culture fit together in the course of engaging people. He replied that programs fail when the focus is about training people on specific tools (and then they go out looking for a problem). An alternative is engaging people to gain agreement on the "true north" of the organization and creating a culture in which people work together to achieve those goals. Simon said we need to give employees a process for speaking up, so their voices can be heard.
The daily stand up meeting is one very powerful way to accomplish this and one question that's asked is "How do we make today better than yesterday?" That's a question everybody can answer, Simon added, and then get involved. If we start fixing small things that are within their power (not huge capital projects or big Lean events), that engages people in doing what they can to make today better.
And that's the foundation for people being engaged and moving forward. Once the low-hanging fruit is gone, they can teach additional tools and they'll cover that more in the webinar.
I hope you'll join us on the 7th to learn some lessons from "down under" that should apply anywhere in the world, in any industry.