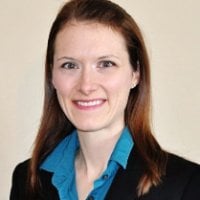 According to continuous improvement practitioner Jess Orr, A3 thinking is like exercise: we know it's good for us, but sometimes it's hard to be disciplined. Understanding how to use A3 thinking in our everyday lives is the topic of the webinar Orr recently hosted with KaiNexus.
Orr is a continuous improvement thinker and practitioner with 10+ years experience in a variety of industries, including automotive at Toyota. She holds a bachelor's degree in mechanical engineering from Virginia Tech and 2 Six Sigma Black Belt certifications. In her current role, she applies her passion for people and processes to empower her fellow employees to make impactful and sustainable improvements. Her website and blog can be found at www.yokotenlearning.com.
You can watch the full webinar here:


In this webinar, you will learn:
Why and when to use the A3 / TBP problem-solving tool
Overview of the 8 components of an A3
Example of how to build an actual A3 using an everyday example
Recommended resources for further learning
As an example of using A3 thinking in everyday life, Orr shares in the webinar how she previously struggled with her communication, and decided to complete an A3 to address the issue. This is how our webinar guest applied A3 thinking, step by step, in her everyday life:


Define the problem

It's important to be specific when defining the problem. Orr created the following problem statement for her own A3: Ineffective communication resulting in misunderstandings and poor outcomes.



Identify the current and target conditions

Orr used two measures for her problem. First, she used her communication score of 69 out of 100, and decided 25% improvement would be a realistic target.

The second measure Orr used was her percentage of miscommunications per opportunity. At the end of each conversation, Orr would check with the person she was talking to see if they'd understood what she meant. Her current condition was 22%, but she hoped to bring it down to 5% by the end of the A3 process.
Analyze for root causes

The Five Whys are an effective tool for conducting root-cause analysis. In Orr's case, her first problem was jumping to conclusions.

Why?
Because she wasn't taking the time to listen and get feedback.

Why?
Because processing new information meant she needed to adjust her mental model.

Why?
Because she experienced a fear of the unknown.

Why?
Because her fight-or-flight response kicked in.

Why?
Because Orr especially struggled with communication when she was stressed. And by taking the time to understand the reasons for her stress, she knew she could better engage her rational brain.


Experiment with countermeasures

At this point, Orr went on to brainstorm and prioritize countermeasures to the abovementioned root causes. Her countermeasures included using the Socratic method (that is, using questions to guide the conversation), and not communicating when stressed so she could take the time to think before offering a response.



Evaluate the results

The outcome of each countermeasure is crucial. Orr evaluated her results and identified a 19% gain in her communication score. In addition, her percentage of miscommunications per opportunity decreased to just 7%.
Sustain the gains

To keep the countermeasures that worked in place, Orr implemented a control plan consisting of weekly check-ins and feedback, a monthly communication test to monitor her score, and the ongoing use of the Socratic method. She paired each factor with a trigger for action to stay on track. For instance, if her communication score dipped below 80 out of 100, she pledged to continue experimenting with countermeasures.
Reflect on the process

And finally, Orr reflected on the entire process. This is done after every A3, and allows us to understand what went well and what can be improved upon. Reflection, after all, is essential for growth.


For more information on how A3 thinking applies to everyday life, view the full webinar here.