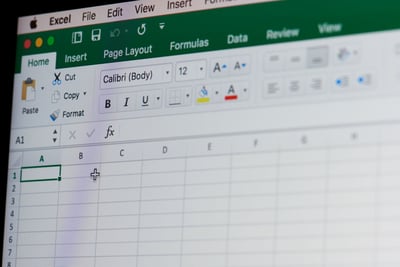 If you are still tracking your continuous improvement activities in Excel or Google Sheets, we understand. Spreadsheets are an attractive way to do it because you already have them. Most people know how to use them (the essential functions, at least), they're infinitely customizable, they always do the math right, and rows and columns are an intuitive way to organize things. (Did you know that lists are the most common use of Excel?)
But think about this. Do you use spreadsheets to track sales results, inventory, customer support tickets, or employee data? Probably not. You most likely have a CRM, and ERP, and HR software. Could you track those things in spreadsheets? Yes, but you don't because those functions are critical enough that you want a solution designed specifically to support them. You want consistency, data security, and integrity, and you want active functionality. If you are dedicated to continuous improvement, you'd want all of those things to track that work as well.
There are several reasons that Excel and other spreadsheets are a particularly bad fit for managing continuous improvement.

Spreadsheets are passive
Spreadsheets contain information; they don't distribute data or remind people about to look at it. For example, if you are tracking due dates for tasks in a spreadsheet, the task owner has to remember to go look to see that something is due. The manager has to remember to go check to see that the tasks are completed on time. If you are tracking continuous improvement projects in spreadsheets and missing targets, this could be the reason.
Software built for improvement management has automated alerts and notifications so that when a due date is pending or has been missed, everyone who needs to know gets alerts inside the application and via email. This ensures that work gets done on time and that everyone knows the status of projects.

Spreadsheets aren't great for multiple users
Although there are now online spreadsheets that can theoretically be worked on by more than one person at a time, spreadsheets were never designed for multiple users. They were designed to support accounting, not a particularly collaborative venture. Because they are not intended for multiple users, everyone has the same view, regardless of their role or function. This makes it hard for people to get to the information that is most useful to them quickly. More than one person working on the same section of a spreadsheet at the same time can be a nightmare. Who has the right to edit that cell? Who chooses how the columns and rows are arranged? If you don't use an online solution, you are stuck with the hazards of off-line spreadsheets flying around in email. (Version confusion is dreadful.)
The alternative is improvement management software built precisely to empower multiple people to work together on improvement projects. Users can set up their own dashboards and meaningful reports.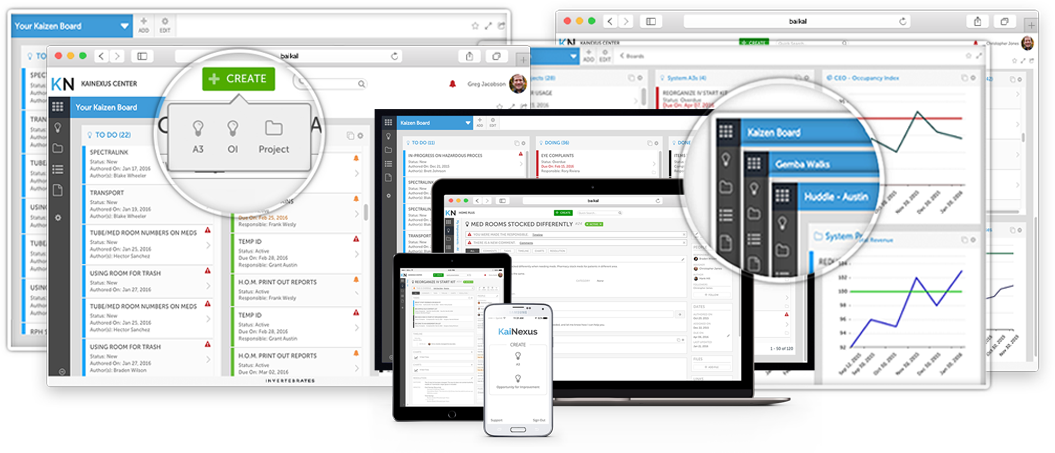 Spreadsheets on your phone? Forget about it.
Have you ever tried to enter data into Excel on your cell phone? Neither have I. The barriers to using a spreadsheet on a mobile device are a problem because employees can get great ideas for improvement when they are away from their desk. If someone thinks of an opportunity for improvement or completes a task, you want them to be able to record the information right away. Using spreadsheets creates an unnecessary barrier to improvement.
Modern improvement management software is designed to be used on any device, anytime, anywhere.
A genius marketer once told me, "If something's important, it has a name." In business, if a function is important, it has technology to support it. Using spreadsheets tells the organization that improvement management is sort of a DIY proposition. Our clients have found that the results of improvement work are in line with the level of investment and attention it gets. That's why so many have dumped the spreadsheets, upped their game with improvement tracking software.