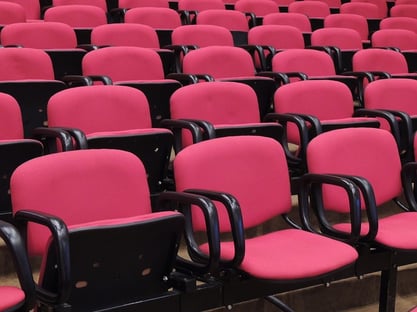 This week in Palm Springs, California, organizations from around North America (and beyond!) will be coming together for a two-day conference highlighting advancements of (and challenges within) Lean in healthcare. The 2017 Lean Healthcare Transformation Summit is hosted by the Lean Enterprise Institute and the Catalysis Healthcare Value Network, organizations that have a long history of helping other collaborate and spreading Lean throughout healthcare. Highlights of the Summit include keynotes from progressive healthcare practitioners, a CEO panel with senior leaders, plenary sessions, and workshops.
As the leading provider of continuous improvement software with a deep history rooted in improving healthcare, of course KaiNexus is going to be there. This year, our KaiNexus attendees include Mark Graban (our VP of Innovation and Improvement), Jeff Roussel (our VP of Sales) and Greg Jacobson, MD (our co-founder and CEO). They are stoked to be meeting leaders of the Lean healthcare world along with our KaiNexus customers who are also HVN members (and Mark is teaching a sold-out workshop on Tuesday and is moderating the CEO panel).
We're also very excited we now have 10 customers attending this year!
I tried to get them to wear red boutineers to make them easy for you to identify, but they weren't into that idea. However, they did agree to wear KaiNexus polos, so keep an eye out for the KN logo throughout the conference and at the hotel bar on Wednesday evening where they'll be hosting a KaiNexus happy hour from 7 to 8 pm.
If you can't make it to the Summit this week, I recommend checking out this upcoming Catalysis webinar with their CEO John Toussaint, MD as an excellent way to learn from the organization's experience from the comfort of your own desk.
Five Changes Great Healthcare Leaders Make to Develop an Improvement Culture
In this 60-minute webinar, John Toussaint, MD., and CEO of Catalysis, will describe his experience helping healthcare leaders focus on the five personal behavioral dimensions that lead to outstanding organizational results. Dr. Toussaint will present data as to why these behavioral dimensions are so important and then focus on specific examples of excellence from St. Mary's General Hospital in Kitchener, Ontario; UMass Memorial Health Care in Worcester; and Zuckerberg San Francisco General Hospital.

Webinar highlights:
Our work with 40 CEOs in North America on the five dimensions
An easy-to-use system of self-rating
Videos of healthcare leaders who have made fundamental changes in how they act with these behaviors as the starting point
Interactive Q and A


Leave us a comment here or shoot us an email if you're going to be at the conference and want to meet up with our team!