When most people think continuous improvement, they think about the manufacturing industry or healthcare. The truth is, continuous improvement can be applied to any industry, from construction and law to engineering and education.

One of the best parts about working at KaiNexus is finding out about the new ways that people apply continuous improvement in their lives. Jake Sussman, the Director of Customer Experience at KaiNexus, is also the co-founder of MusicTechandFood.org or MTF for short, an Austin-based non-profit designed to help fight hunger by working with the music and tech communities.
Since the founding of MTF, Jake has used his knowledge of continuous improvement to support the food drives that they hold at live music venues and tech companies.
Traditionally, food drives ask for non-perishable food and cash donations. Jake saw an opportunity for improvement: he wanted to make it easier for people to donate to the food bank.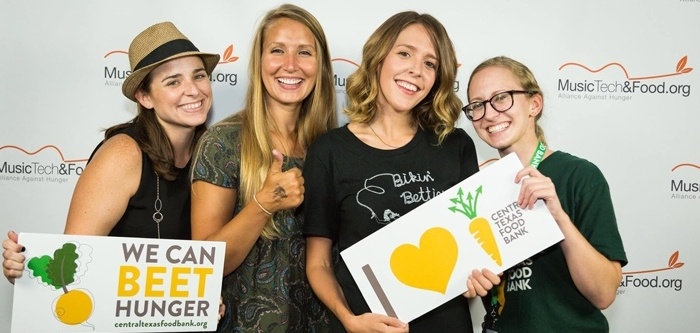 Photo credit: MusicTechandFood.org
"We decided to use iPads from Day 1 because we knew there was a problem with the traditional food drive model. The food bank can't do as much with non-perishables as they can do with a dollar" explains co-founder Jake Sussman. That's why MTF has placed an iPad kiosk at donation stations.
"Having an iPad to donate via credit card makes it easier to donate, eliminates food waste, and we're able to increase the nutritional value of the food by buying healthier items. This allows people to donate without having to bring food. We wanted to turn the traditional food drive model on its head," he continued.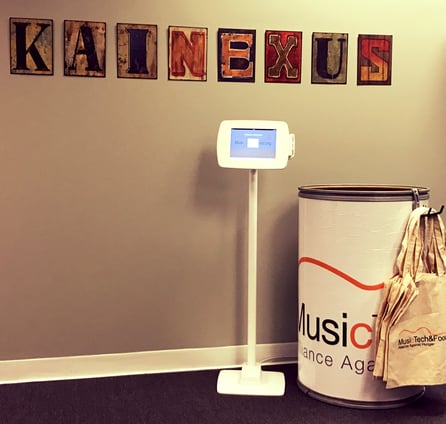 The results of this change are astonishing. Since MTF's founding in 2015, they have put over 60,000 meals back into the Austin community, surpassing their initial goal of 24,000 meals.
KaiNexus is hosting a holiday food drive through MusicTechandFood.org this week; after making a donation, Clint Corley said, "Jake brought the iPad to our office building and set up the donation booth by the front door. Within the first 15 minutes, we had 3 or 4 people stop by. With the iPad, it was super easy to donate."
Introducing continuous improvement makes any organization better - just ask Jake.
Learn more about MusicTechandFood.org and help support hunger relief here.
Have any questions about how to bring continuous improvement to your organization? Comment below!