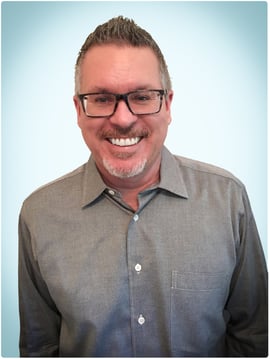 I'm really excited that we're holding our 2nd KaiNexus User Conference in Austin in November. Like last year, the main days (the 3rd and the 4th) will be jam packed full of great talks, panel discussions, and customer stories. I'll be giving a talk again and we'll also be joined by Jamie Flinchbaugh, who will give another keynote talk.
Last year, I led an optional pre-conference workshop on "Kaizen Coaching."
This year, I have the opportunity to lead a different full-day workshop on another topic that I think is critically important in organizations of all types: change management.
That might sound like a really dry topic, but we're going to learn and gain some experience in some very fun and innovative ways.
You can learn more about the workshop here:
Become a More Effective Change Management Leader
"Change management" isn't about managing change… it's about leading people. And, leading people isn't about telling people what to do and then forcing them to "buy in."
Effective change leaders know how to engage people, to get them to participate in the process of initiating, testing, and sustaining change. Many of our customers and conference attendees are already skilled and experience in leading change, but the early high demand for the workshop tells me that everybody can get better at leading change.
Why is more effective change management necessary and so important? I've seen a lot of organizations struggle with Lean, Kaizen, or other continuous improvement strategies. Leaders complain that their employees aren't getting on board…losing sight of the fact that the leaders have a responsibility to get people to choose to get on board.
If people aren't buying in, don't blame them…ask why they aren't buying in and then ask what you can do, as a leader.
It's better to start engaging people sooner, rather than later. If a major initiative is being "rolled out," have people had the chance to give input before they feel "rolled over?" Instead of designing and planning a major change and then figuring out how to communicate to people (which often means one-way communication), it's better to communicate (which includes listening, not just talking) early in the process.
The change management workshop includes an innovative computer simulation exercise that was created by ExperiencePoint, a Toronto-based software company. The simulation is built around a very realistic case study (about improving emergency patient flow through a hospital) that small groups will work on together. The teams will analyze the case, "interview" stakeholders through the software, and then will design and implement their action plan, getting feedback from the simulation software.
We'll see how the teams do with the simulation…what actions (and what sequence of actions) leads to organizational buy-in and success with change? What actions cause people to get discouraged and disengaged with a proposed change?
The great thing about the simulation is that it provides a safe, risk-free environment for practice and learning. Participants have often said that the workshop is like getting a year's worth of change management experience in just one day.
I will also teach a proven change management model that participants can use to "try again" with the simulation and case. If a team failed the first time, can they succeed when using a proven change model to structure their project? Or, if a team succeeded the first time, can they implement change more effectively with this model?
We'll debrief and share lessons learned…and will focus on how these ideas can be applied back in our workplaces.
The methods we'll learn and practice could apply to any major transformational change - such as adopting Lean or implementing Kainexus throughout your organization. This is a great way to plan how you're doing to get started. Or, it could be helpful as a way to reboot or relaunch your initiative, if things have stalled out.
To learn more and to see some videos that help explain the workshop and simulation, please visit the workshop registration page. We hope you'll join us. Be sure to sign up before the workshop fills up!