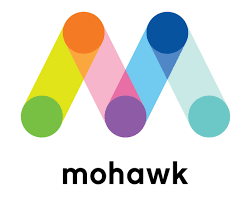 Though we work hard to give you as much information as we can about continuous improvement (CI) and the many related methodologies, we can't hide – nor would we want to—that we are a CI software provider. As proponents of CI software, we have always talked about how combining the right technology, improvement methodologies, and engaged leadership styles can create a balanced culture of CI that will maximize and sustain impact over the long haul.
Recently Mark Graban, our Vice-President of Improvement & Innovation Services and founder of LeanBlog.org, interviewed Ben (Chip) Whitaker from Mohawk Fine Papers, a company that sees technology and software the same way that we do, and has recently launched CI software across most of its departments. Whitaker is the Director of Business Process Management and IT for Mohawk, which is North America's largest privately-owned manufacturer of fine papers, envelopes, and specialty substrates for commercial and digital printing.
Mohawk was founded in 1931 according to the company's website, and as Whitaker explained, some of the equipment the company has is even older, dating back to more than a hundred years. But despite its history, the company has been using technology to look forward and seek success for quite some time.
Listen to the Interview and Subscribe to the Podcast:
IT is an Enabler to Business Process
"Since I've been here, since about 1999, we have viewed our IT infrastructure as an enabler to business process. So, our IT staff are not so much programmers or technologists, they're more analysts and really facilitators in the business process to make the business better," Whitaker said. "We have responsibility for IT stuff, networks, servers, hardware, but also have responsibility for enabling business processes and improving business processes."
Of course, tasking IT staff and management with supporting and improving business process does come with challenges.


"One of the challenges when you start to do that is that it puts departments like ours in the middle of change, and our resources for change are still quite limited. So how do we make sure that our efforts are aligned with the business needs and the business desires?" Whitaker said.


Getting Started with CI
Mohawk's CI initiative started in 2016 when the company began to get into the envelope business in addition to their regular paper operations. The envelope business, which was technically more complex, took off quickly, leaving the company, and the company's president, feeling as though that part of the business was not really in full control. To combat this, Mohawk engaged the USC Consulting Group to help improve processes in the envelopes manufacturing part of the company.
As Whitaker explained, that project went on through 2016, and at the same time that Mohawk started to finish their engagement with the consulting firm and to take ownership of the continuous improvement in envelopes new leadership was appointed in the IT department. These two forces came together just in time to create a real drive to take the methodology of the pilot project company-wide.
"So, it's sort of a confluence of events that came together at a really nice time, and pushed us in that direction," Whitaker said. "We felt that we could exploit all of the learnings from that pilot and really push them company wide."
In addition to providing a key opportunity to keep the momentum of the pilot success going, spreading CI across the organization was also an opportunity for the IT department to solve another challenge that had been a part of tasking IT staff and management with improving business processes: prioritization.



Scaling CI Through Leadership & Technology
"Our history in my nearly 18 years here, has been that the company relies very heavily on people like me... to be assessing what the most beneficial activities I could be doing are today," Whitaker explained. "A lot of that has been in my notes, in my notebook, in my head, or whoever's shouting loudest - or on occasion someone can make a good case - but a lot of times it's just through ad-hoc discussions. As me and some of my coworkers moved into leadership in this department, we've felt less comfortable with that going forward as our methodology and wanted to really have a better way of understanding where our total resources as a business should be applied to change, and making sure the business owns those decisions - and not individuals like me. That's a large part of what motivated our desire to push the business into a continuous improvement culture."
With the desire to capture the understandings from the pilot and push them company-wide and the need to have the business set company priorities, came the need for a sophisticated software solution, Whitaker explained.
"When we got involved in the envelopes project, we didn't have KaiNexus. We found a Microsoft Access template somewhere on the internet and we built it out a little bit, and were using that to track our opportunities for improvement—capturing them, tracking them, and getting them closed out," Whitaker said.
While this was ok for the pilot project, Whitaker said that it was clear this method wasn't scalable. Whitaker and his team gave themselves a deadline—for the first meeting in the rollout of CI to more staff—and needed a solution fast.
Spreadsheets and Microsoft Access applications, those aren't really enterprise-wide, they're not going to be available to everybody, so we had to figure out a way to get a tool that everybody could see. We also knew we were going to start to want to categorize these improvements differently as we move from manufacturing all the way into the commercial space, the sales force, and marketing, we wanted to cover the gamut, and that was going to require a different way to categorize these ideas and communicate these ideas. And so we needed something that had a little broader focus. And we weren't going to have the time to build it either, so we really needed a partner that could help provide that to us."
Of course, as any IT person will tell you, the implementation of any new software in a very large and complex organization with employees in several diverse occupations, can meet with some challenges to be overcome at the outset. KaiNexus was introduced at Mohawk three months prior to the time of this interview, and its response was similar to what might be expected.
"Some people are very comfortable with learning a technology, certainly the KaiNexus application is very comfortable to people who are comfortable in a digital culture," said Whitaker. "There are enough employees that are happy enough doing that, so we'll just rely on them to do it for the business and not get bogged down in the problems of technology in terms of accomplishing our main goal, which is employee engagement."
Like KaiNexus, Whitaker and the Mohawk team are interested in the culture of improvement above all else, viewing technology as an enabling platform, but not a silver bullet solving for leadership and methodology, too.
"Viewing KaiNexus as a partner to us, we have found a lot of materials from KaiNexus that have nothing to do with the use of the software. We're now starting the stage in our continuous improvement efforts where we're beginning to document the process, and we're leveraging a lot of the blogs and the other posts out there on KaiNexus in terms of how to do certain things," Whitaker said. "That's been comforting to find the information on the KaiNexus site, again we didn't start there but we ended up back there. So we keep ending up back there."