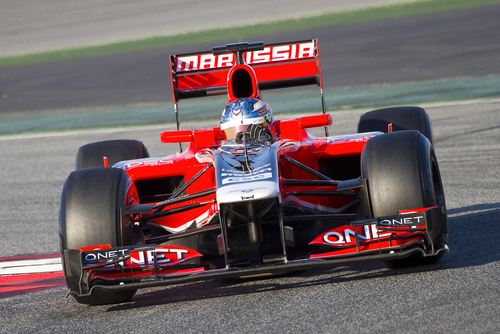 It's only November, but Santa will be driving his sleigh toward Macy's Herald Square before you know it. This is a good time to reflect on the successes of 2014 and to think about how 2015 can be even better. If yours is like most organizations, the object of the game is to get better business performance in 2015 without adding a ton of extra resources. Business improvement software can help.
v2015 Turbo
High-performance sports cars are often equipped with turbochargers. Turbochargers are so popular because they drastically increase the engine's horsepower without considerably increasing the weight. Spent fuel produces more energy and overall performance is improved. Business improvement software is like a turbocharger for your company; it helps you get more power from the same resources without adding additional overhead. It does this by getting the most out of the ideas that fuel innovation.
Opportunity Engine
Business improvement software makes it easy for businesses to capture opportunities for improvement and innovation. Every employee in the business becomes empowered to suggest changes that might reduce costs, improve customer satisfaction, deliver revenue, or drive efficiency. These improvement ideas provide the spark that sends your team into action.
Interactive Dashboard
Once the opportunity for improvement is identified, business improvement software serves as a dashboard for monitoring and managing the process of implementing the improvement. Everyone in the company has a clear and simple view of where progress is being made and where roadblocks have been encountered. Automated alerts and notifications keep momentum going and help cross-functional teams stay in sync.
The Finish Line
You don't just say that a high-performance sports car is "fast." You have to describe how fast and by what measure. The fastest cars do 0-60 in under 3 seconds and can do a quarter mile in under 11. You need similar gauges of success for your performance improvement activities. By understanding exactly how each improvement has benefited the business, you can develop ROI expectations around future improvements and make adjustments to become even more efficient at improvement. The best business improvement software has measurement built in.
Investing in business improvement software is an effective approach to getting everything you can out of the organization you have. Make 2015 the year you see the checkered flag well before the competition.