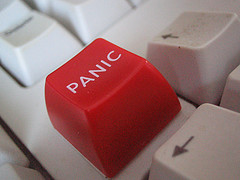 Many healthcare organizations that are considering KaiNexus have scars and battle wounds from their past experiences with software. We often have to educate them about how a system like KaiNexus, described as "Software as a Service" or SaaS, is different.
In past years, they've implemented Electronic Medical Record systems in addition to ERP systems that help manage payroll, inventory, and financials. These systems have a lot of functionality and they're mission critical, but there's a huge amount of time and cost involved in getting them up and running… and in upgrading and maintaining these systems over time.
A typical hospital ERP vendor might release patches and updates every six months. That's slow. Because these systems are often heavily customized, each customer has their own server and, basically, their own unique piece of software. That means any patches or changes need to be tested on that organization's server. Just because it worked for the vendor on a base software system doesn't mean the patches will work with a particular organization's version.
So, a hospital's information systems group will have to go through lots of testing. This adds cost and adds time delays before even a small improvement can be made to the ERP system. One hospital said it could take six months of testing to validate the new version. And with releases every six months from the vendor, they can't possibly keep up.
Even when they tried, they'd say:
"Every time we install a patch that would fix something, it breaks something else… it's not a matter of if, but what it breaks."
So, they don't upgrade.
Hospitals often get a few years behind in update cycles. At some point, the vendor stops supporting the old version, so the customer has no choice but to do a "big bang" upgrade, which requires even more testing and is even more risky. The longer they wait, the greater the risk to mission-critical functions for the hospital.
One CIO says his people spend 80% of their time just maintaining and "duct taping" stuff… and have very little capacity for anything new or innovative.
KaiNexus Is Different
This all also leaves a hospital system with little appetite for adopting new systems. The beauty of the Continuous Improvement SaaS model and KaiNexus is that there's far less burden on IS. None at all, really. Whenever KaiNexus has a small patch or a new feature, that's all managed behind the scenes by KaiNexus. Our customers are all running off the same code base on the same web-based servers. KaiNexus is more like Gmail than EMR or ERP. When you log in, there might be some changes or some new features (and we notify users about new features), so there's very little stress. Everything has been tested thoroughly by the KaiNexus team to make sure new things don't break the old things. Our customers and their IS teams don't have to do their own testing or spend any time worrying about this.
Creating a culture of continuous improvement is never easy. It takes leadership and perseverance over time. But, managing a software platform like KaiNexus can be easy.
Check out this blog post about how one of our customers discovered how easy it was to roll out KaiNexus in their organization.