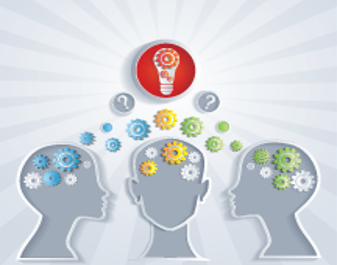 The world's best organizations make a significant investment in developing the knowledge and capabilities of each employee. The knowledge that is held collectively by managers and functional experts is known as the organization's, "Improvement knowledge repository." It is also sometimes referred to as, "institutional memory." While some of this knowledge gets encoded into policies and procedures in many companies, a significant amount of it exists only in the minds of individuals. Over time, the collective wisdom of the organization degrades as people leave or change roles. Knowledge can also evaporate during reorganizations, mergers, and other disruptive events.
Change and employee turnover are facts of life for modern companies, so how can an organization prevent the evaporation of the institutional body of knowledge and protect what is arguably their biggest asset? KaiNexus can help.
The KaiNexus solution generates a cloud-based institutional body of knowledge, providing a home for the innovation and improvement efforts of your business or organization. Opportunities for improvement and the workflow associated with resolving them are documented in KaiNexus and become accessible to any user at any time. This way current employees and leaders can learn from past efforts.
Your institutional body of knowledge becomes a searchable database, allowing team members to quickly and easily get their hands on just the right information and data.
They can search via:
Key Word - Users can search for related topics before beginning to work on resolving an opportunity for improvement. This significantly increases the efficiency of improvement efforts. In some cases, it may be discovered that a best practice has already been established and is in use by a different part of the company. Rather than duplicate efforts, your team can replicate what works.
Custom Lists - KaiNexus also provides for the creation of custom lists that include current and past opportunities for improvement based on a number of available filters. This makes research simple and helps organize large quantities of data into an easy to digest format.
Broadcast Notifications - When opportunities for improvement are resolved, designated individuals have the capability to broadcast them to the entire organization. This puts knowledge in the hands of staff immediately and reminds them what can be achieved when people collaborate to generate positive change.
Knowledge is power, as they say, and KaiNexus customers can hang onto that power even as individuals come and go and roles are evolved. Your institutional body of knowledge can be used to accelerate continuous improvement and steer your organization toward success.